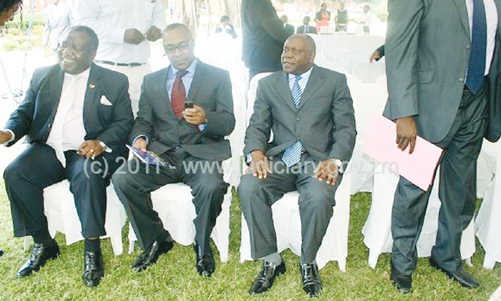 By MUNAMBEZA MUWANEI  –
A THIRTY-NINE-year-old man of Choma has been sentenced to five years imprisonment with hard labour by the Choma magistrates' court after he was found guilty of having sex with a dog.
Muchona Munkombwe, who pleaded guilty to having sex with a dog on January 23, 2016, said he was just tempted to commit the act.
Appearing before Magistrate Mbololwa Mukela yesterday, Munkombwe told the court that he did not have any lawful authority to have had canal knowledge of a dog.
On the day of the incident, Munkombwe was found kneeling and shaking as he held on to the dog around 02:00 hours by the complainant Elina Phiri who owns the dog.
Upon noticing what was happening, Ms Phiri who was in a state of shock called neighbours who later apprehend Munkombwe before he attempted to bolt.
But the neighbours followed and apprehended him as he pleaded with them saying he did not know what 'entered' him.
He was later taken to Choma Central Police where a medical report was issued for the dog.
Munkombwe was arrested and charged with one count of unnatural offence which was contrary to the law.
In mitigation, Munkombwe pleaded for leniency because he had two children whom he was looking after while his wife was unemployed.
However, in passing judgment, magistrate Mukela said Munkombwe was a first offender and the offence committed was of a high standard of immorality and needed to be discouraged from doing so at all costs.
He was sentenced to five years imprisonment with hard labour.
The five-year sentence is subject to confirmation by the High Court.