Published On March 26, 2016 » 2346 Views»
Features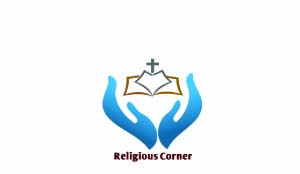 LAST week as l was putting my books on the shelf in order, a 'True Love' manuscript dated December 2007 caught my eye.
The inspiration segment carried a story which was titled life is beautiful. The stories were about God's gift to women and they spoke to four women who crossed the Rubicon into male- dominated world of the church.
The first part I want to share with you; which these women spoke so loudly and frankly was that they all tried to avoid their calling.
The first woman said "when He (God) has called you to something, He doesn't negotiate with you, and you have to honor what He wants you to do as His child."
The second woman said she shared her calling with her family and grandmother, they all encouraged her to forget about it and concentrate on her studies and enjoy life.
She followed their advice but the calling become stronger and she followed it.
The third and fourth women also avoided by focusing on other careers, trying by all means to pretend they are called.
As preachers we have one thing in common we say no to the call. The first thing that comes to mind is how am I going to do it?
Being a preacher never crossed my mind, I enjoyed operating behind the scenes but God had a unique way of doing things.
He (God) took me to places where the preacher in charge never showed up, then someone would come and whisper to me saying, "the preacher is not here so you have to minister".
During that phase i never left home without a Bible, subconsciously it was the first thing ipacked in my handbag.
Then finally it became my livelihood, ministeringduring company'slunch hour fellowship and then studied theology.
Jonah run from the Lord and Moses made all sort of excuses just like we all do during the call. Moses made excuses what if they don't believe or listen to me.
Exodus 4:1. The most used excuses in our time and in Moses said it also"l have never been eloquent, neither in the past nor since you have spoken to your servant. I'm slow of speech and tongue". Exodus 4:10-12.
Moses made all sorts of excuses, told God to send someone else. The Lord's anger burned against Moses and Aaron was called in to be the spokesperson.
When God has called you He never changes no matter how many excuses you make.
Others might give excuses to say preachers are ever involved in scandals. King David had a predecessor who was bad and he would have been as bad as Saul but somewhere in the journey, we don't know exactly where and when but he made up his mind not to be like Saul.
He made some mistakes but he was focused and well- loved leader and still a role model to us all.
When you are called into ministry focus on God and his word don't follow those full of scandals. My governing value in ministry is to be the kind of minister of the word that God wants me to be by making decisions that are according to His will and implementing them in the right spirit and attitude just like peter wrote in 1 Peter 5:2-3.
The call to ministry just seems difficult at first but as soon as you get into it, the Lord is with you all the way. It is something one really enjoys doing; The Lord gives strength and wisdom.
I have formed a group called women of diligent handswhich equipswomen to be all that they can be in God and be all that God created them to be by affirming their beauty and worth in God's eyes.
At church lam leading the womens group which includes those who are old enough to be my mother and grandmother.
In ministry age is not a factor, Paul said to Timothy, "Don't let anyone look down on you because you are young but set an example for the believers in speech, in life, in love, in faith and in purity" 1 Timothy 4:12 NIV and in the same book and chapter, the first part of verse 14 "Do not neglect your gift."
When Saul (Paul) received a call to ministry, he spent several days with disciples in order to learn how things are done Acts 9:19.It is important to study theology, as it will help you on how to minister the word and you will undergo spiritual formation which address your character as you handle and deliver the gospel. Even before people can accept what you have to say, they should first accept you.
Ministers should earn the right to be listened to and taken seriously. "Be holy as lam holy" 1 Peter 1:16.
Don't worry about where money will come from, one leader said "Where it's God's will, it's God's bill."
Many think ministryis poor, boring, praying all the time and it is a hard duty. Ministry has been thought of as a talent, profession rather it is a calling.
We might not experience the burning bush type of calling or be blinded on our way to Damascus like Saul for God to prove to us that He is calling us into ministry.
Sometimes God breaks into a life in a spectacular manner, and sometimes conversion is a quiet experience. God begins to speak to the person He wants to serve as a minister at a time when a person is alone, relaxed and in a good mood.
Sometimes He can take you to a place like hospital and without realising tears are rolling from your eyes. By the time you know it you are sharing the word of God with the patients and they become so free with you, share all the issues of life they are going through.
While there is a great cost to follow God, there is even a greater reward to be received.
When you answer to the call of ministry it will cause you to abandon a lot of things friends, income, property and relationships but when you go where God wants you to be, you shall receive abundant spiritual and physical blessings.