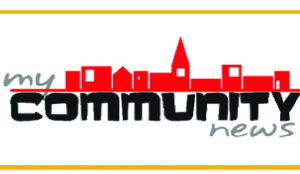 By JAJAH COULIBALY –
RESIDENTS of George Township in Lusaka have appealed to Government to consider building a new police station to curb criminal activities after irate people burned the previous one a week ago following suspected ritual killings.
Residents said majority of them did not take part in the riot and should not suffer the consequences of others who burnt the police station in protest.
Others who took part in the riot which saw suspects who were arrested for various offences escape said they burnt the police station because police in the area were always reluctant and never carried night patrols.
"We want Government to quickly bring a new police station because criminals will now take advantage of the situation," they said.
The residents have also promised to be helpful in the current investigations that were launched by the police.
But police spokesperson Charity Chanda said residents of the said township acted inappropriately and that police did not have immediate resources to construct a new police post.
"George Township residents committed an offence by burning a police station which serves them and this should not be a habit. As things stand, a new police post shall only be constructed when funds are available," she said.
Ms Chanda further advised the residents to mobilise themselves and come up with a temporal police post to accommodate police officers to operate from.
She said police had intensified patrols in the area to ensure smooth investigations and possible arrest of perpetrators.
Chingola council warns against illegal land allocation
By ELIZABETH FITWISHIl-
CHINGOLA Municipal Council has warned of stern action against fake disabled persons extorting huge sums of money through illegal land allocation to people living with disability in Gymkhana small holding area.
Chingola Mayor Titus Tembo recently sounded the warning when he addressed people living with disabilities belonging to a group called Chichetekelo, saying it was unfortunate that people have continued allocating land illegally despite Government's warning.
Mr Tembo said Gymnkhana was demarcated some 20 years ago and that most of the small holdings were not occupied.
He urged residents to desist from getting land from third parties especially those without documents to show proof that they owned the land because they risked losing money and building materials.
Mr Tembo appealed to residents who acquired land to make sure it was not encroached on by political cadres.
"On the land that has been occupied for years, the council will check with the Ministry of Lands to confirm the legal owners.
"And those who will be found not ready to develop, the council will repossess the land and give it to those with financial muscle to develop it," he said.
The mayor said residents should be abreast with the laws of the land because no individual had the right to land except the council as they were agents of the ministry of Lands.
"The council has run a transparent system of giving out plots so I see no reason of getting land through illegal land deals.
Make sure that we follow the normal procedure in acquiring land," he said.
Meanwhile, some residents have urged the Government to punish those involved in illegal land allocation and make sure that the law was stiffened and culprits brought to book.
Economist bemoans increase in gambling machines
By THANDIWE MOYO
AN economic consultant has bemoaned the increase in coin operated gambling machines in townships which reduce the amount of money in circulation.
Andrew Kamanga said the keeping of the coins in the machine for a long time was distorting the economy and also attracting criminals, adding that the Bank of Zambia should intervene in the matter.
He said the Central bank should question owners on the legality of operating bonanza gambling machines.
Mr Kamanga said BoZ should ensure that the monies put in circulation should be used towards the distribution of goods and services through spending to boost the economy.
He urged the Central Bank to stop anyone from participating in such kind of gambling as that was taking coins away from circulation.
"The owners of bonanzas must find substitutes for gambling instead of using coins," he said.
He said storing of coins was illegal and a drain on the economy.
A check in selected parts of Lusaka exposed the extent to which people including school pupils are gambling on the bonanza machines.
Clement Moonga a teacher of Kasamba Basic School in Matero Township, said the trend should be discouraged because many pupils were running away from class to play the game.
"Failure to attend class is a key to failing exams and if pupils come late or stay away from classes it will be hard for them to pass," he said.
Lusaka City Council acting public relations manager Habeenzu Mulunda said the local authority was not responsible for the registration of casinos as that was the role of the Ministry of Finance.
Traders defy ban on sale of fresh foods
By JAJAH COULIBALY –
TRADERS at Lusaka's Soweto Market have defied Government's directive to stop selling fresh foodstuffs especially meat, offals and fish in unhealthy places.
A check by Sunday Times found various fresh food stuffs especially meat, fish and pieces of chicken being sold to members of the public in filthy conditions without considering the cholera outbreak in the city.
Zambia has recorded more than 200 cholera cases in peri-urban areas like Kanyama, Bauleni, Chilenje and George townships.
This reporter was welcomed by green flies and a stench from the food which was not being bought in view of the cholera outbreak.
Soweto Market committee chairperson, Isaac Simfukwe said the committee had tried to sensitise fellow marketeers but to no avail since many have argued that the council was collecting daily fees from them.
"I have tried in my own capacity as market committee chairperson to sensitise my fellow traders on the outbreak of cholera, but they have resisted and politicised the issue," said Mr Simfukwe.
Some marketeers talked to said they had no option apart from doing their usual business since it was the only source of income.
"If authorities decide to close our open markets, then our business will be suspended until cholera is contained which might take a long time," a resident said.
ERB vows to curb Illegal fuel vending
By JAJAH COULIBALY
ILLEGAL fuel dealers have continued selling contaminated oil despite several sensitisation programmes and recent raids by the Energy Regulation Board (ERB).
The illegal traders who deal in contaminated petrol and diesel use plastic containers from which they decant the fuel into the vehicles especially on Lusaka's Los Angeles Road and the industrial area.
A check by Sunday Times found fuel dealers selling the product which is K2 less than that sold at filling stations .
In an interview with traders on Los Angeles Road, the dealers said some of the fuel was being supplied to them by tanker drivers hired by Oil Marketing Companies (OMCs) to deliver the commodity to various places.
ERB public relations manager, Kwali Mfuni said it was not only illegal to trade in petroleum products but also highly hazardous.
She said the incorrect storage of flammable products like petrol was a danger to the vendor and the environment.
"The quality of fuel bought from illegal fuel vendors cannot be guaranteed due to fuel adulteration commonly known as Changanya," she said.
Ms Mfuni also disclosed that illegal fuel vending denies Government revenue due to non-payment of taxes.
She said joint operations were being conducted following complaints from OMCS that fuel tankers were supplying fuel to vendors in Lusaka's industrial area and 150 drums of fuel were recovered with three tankers impounded.
"We have not stopped our raids, we shall continue until all culprits are brought to book. In the last raid about 37 suspects were apprehended and 10 suspects are currently appearing in court," she said.