Published On April 2, 2016 » 1946 Views»
Features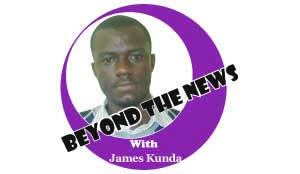 FOLLOWING months of uncertainty, the Zambian mining industry is gradually showing signs of recovery.
This has been attributed mainly to the improving base metal prices on the international market, stability in electricity supply and above all, a more favourable mineral royalty for open-pit and underground mines.
Latest statistics indicate that copper is now selling above US$5,000 per tonne from a low of around $4,600 per tonne at the close of last year.
The development has caused mining companies, particularly on the Copperbelt, to revive their expansion programmes which would result in multiple job opportunities.
Mopani Copper Mines is one of the mining firms set to implement a multimillion-dollar expansion programme which will create thousands of jobs for the people.
Suffice to say that the earlier decision by mines on the Copperbelt to lay off workers was rather a step too fast because the plummet in base metal prices was only temporal.
This forum has always been of the view that the investors running the mines should have opted to suffer along with the Zambian workforce while finding other alternatives to cut production costs.
Job cuts should have been the last resort because it was widely predicted that copper prices and consistent power supply would reboot to bring the mining sector back to its feet.
Bygones should however, remain bygones hence the announcement by Mopani to resuscitate its expansion programme is welcome.
It is an act of sincerity on the part of the mines to reignite their expansion programmes following the appreciation in base metal prices.
I am sure that several lessons have been derived from the recent impediment and the challenge now will be how to sustain the exiting and fresh investments while the ground is fertile.
The Government has assured the investor community that policies in the mining sector will remain predictable and investments will remain safe even with the forthcoming presidential election.
Underground and open pit mines producing base metals are now paying a uniform royalty of five per cent per annum while those producing precious metals such as emeralds are paying six per cent per annum.
These thresholds are lucrative and mining companies should devise mechanisms that will keep afloat operations amidst turbulent and favourable operational conditions.
This could be done through constantly upgrading all spheres of operation; equipment and skills, in-tune with trends suitable to the global environment.
The mining sector in Zambia is one of; if not the largest employer in Zambia hence the Government should ensure that resources such as electricity are sustainably supplied to keep operations afloat.
The hope is that international prices of base metals improve further to spur fresh investment in the local industry and jobs are created for the people.
Thus Government and the mine owners should continue in dialogue to ensure that the two institutions are not left at loggerheads in an event that the global economic downturn resurfaces.