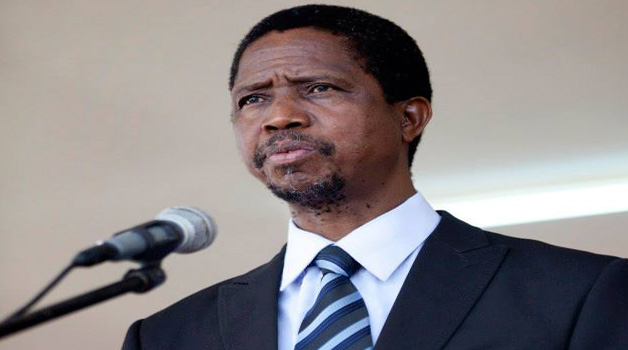 By DELPHINE ZULU  –
PRESIDENT Edgar Lungu has said he will impose harsh measures to control the continued smuggling of maize and mealie-meal from Zambia to neighbouring countries.
Mr Lungu said he had been pushed against the wall by some unscrupulous millers who were exporting maize and mealie-meal to neighbouring countries and in turn blaming the Government for the artificial shortage that they themselves were creating.
Mr Lungu was speaking at City Airport in Lusaka yesterday before departure for Chinsali, in Muchinga Province, where he is on a two-day working visit.
He said as the Head of State, he had a duty to fight on behalf of the people of Zambia who were being deprived of the essential commodity created by the artificial shortage.
Mr Lungu said the trend was unacceptable as it amounted to economic sabotage considering the importance of the staple food to Zambia.
"We have no choice but to impose some form of measures as I have been pushed against the wall.
"We have a duty to fight on behalf of the people of Zambia even if it means imposing draconian measures which will look out of my character. I will have to do that," Mr Lungu said.
The Head of State cited a case in Kasama where dishonest millers were exporting the product to the Great Lakes Region.
He said it was surprising that the culprits were turning round, alarming the nation that there was a shortage of mealie-meal in the country, a development he described as sabotage.
"It's not political but greed on the part of our traders and I think there is also lack of patriotism, but we are going forward to find the measures.
"We may have to visit some of these outlets. We shall have to move in that direction," President Lungu said.
He said he did not care whether the control measures would be draconian or mild since the situation needed to be arrested.
He described the smuggling of maize to create an artificial shortage as sabotage, especially the fact that the culprits were accusing the Government of failing the people.