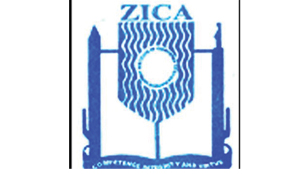 By CHILA NAMAIKO –
THE Zambia Institute of Chartered Accountants (ZICA) has urged employers in the country to always engage accountants registered with the institution to curb increasing cases of fraud by fake ones.
ZICA Corporate Affairs officer Mathews Liyani said the Accountants Act of 2008 stipulated that any individual in Zambia who was not a member of ZICA, could not practice as an accountant or be called an accountant.
Mr Liyani said the Act further stated that an employer who engaged an individual or firm not registered with ZICA to do accountancy
work, was committing an offence and was liable to punishment.
He said this in a statement in reaction to a case in Choma last week where police arrested Joseph Mooye, an accountant working for Arupee
Service Station for alleged theft by servant and forgery of accounting receipts amounting to K22, 000.
"ZICA wishes to advise that the above named individual is not an accountant because he is not a member of the Institute," Mr Liyani said.
He urged employers in the country to employ ZICA registered individuals to avoid being in conflict with the law.
Section 12 (1) of the Accountant Act states that "A person who intends to be employed or to practice as an accountant in Zambia shall apply
to the Institute for registration in the prescribed manner and form upon payment of the prescribed fee".
Mr Liyani said ZICA would follow up the matter regarding alleged theft by servant of Mooye and Arupee Service Station for employing a person not allegedly registered with ZICA.
Out-going Southern Province Police Commissioner Charity Katanga said last week that police arrested Mooye, 44, of Showgrounds residential
area and Kelvin Kayawe, 42, a fuel attendant, of Zambia Township for alleged theft and forgery at Arupee Service Station.
Mooye and Kayawe were allegedly charged with theft by servant contrary to section 342 of the Penal Code Cap 87 of the Laws of Zambia and also
forgery by uttering false documents contrary to section 278 of the Penal Code Cap 87 of the Laws of Zambia.
Ms Katanga said Mooye and Kayawe allegedly stole the funds which belonged to Prakash Naik, who is the proprietor of Arupee Service Station.
"We arrested the two after we received a report of theft by servant and forgery involving the two," she said.
Ms Katanga said the alleged stealing of funds by the two workers had been happening since 2012 up to date without being noticed.
She, however, said auditors had been engaged at the firm to audit the accounting books and that more funds could have been stolen from the
filling station.