Published On December 26, 2016 » 785 Views»
Features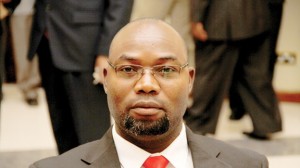 By CHIDA SAKALA –
Minister of  Youth, Sport and  Child  Development Moses Mawere has said that government is aware of the challenges faced by young people which included limited access to appropriate sexual reproductive health services.
Mr Mawere said this  had resulted in increased incidences of unplanned pregnancies and Sexually Transmitted Infections (STIs).
He said there were a number of targeted interventions that were currently put in order to address related challenges including HIV and AIDS and sexuality in Zambia.
He noted that in enhancing the provision of sexual reproductive health services for the youth, government and other stakeholders through the Ministry of General Education has development a comprehensive sexuality education curriculum for grades one to twelve that wouldgreatly contribute to the provision of sexual reproductive health services for the young people in the country.
"It is expected that these interventions will contribute to the reduction of new HIV and AIDS infections among the youth as well as expect to see a reduction in the number of unwanted and unplannedpregnancies," Mr Mawere said.
He said this when he graced the third National Youth Dialogue on Sexual Reproductive Health dubbed TIKAMBE under the BBC Media Action Non-Governmental Organisation in Lusaka recently.