By STEVEN ZANDE –
THE Media Institute in Southern Africa (MISA) Zambia Chapter has challenged the media to consider reporting more on real issues that affect Zambians rather than peddling hate speech trivial issues.
Chief Government Spokesperson Kampamba Mulenga, during World Radio Day celebrations in Livingstone on Monday, noted that the media in Zambia, including radio stations had focused more on trivial, divisive and unproductive issues in their daily reporting.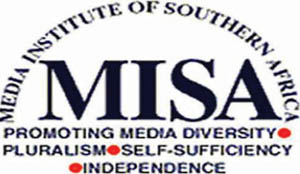 But MISA chairperson Helen Mwale said in reaction that the media should report more on topics like distribution of farming inputs, the state of health and education facilities in the country as they were among issues that affected the well-being of Zambians.
"The media should help develop this nation by reporting real issues that have a bearing on the lives of Zambians. The time for politicking is gone. We should move on by helping publicise the countrywide
developmental projects that Government is undertaking," Ms Mwale said.
She said in an interview yesterday that communities had recorded huge infrastructure development activities which needed to be publicised to keep the public informed.
Ms Mwale said the media also had a mandate to highlight challenges facing people in disadvantaged communities as way of bringing their plight to the attention of policy makers.
There was need to underscore developments like the supply of farming inputs and education facilities which were vital in providing checks and balances to the Government.
This would help provide development in communities and help uplift the living conditions among ordinary Zambians.
Ms Mwale further said the media had an obligation to ensure that they promoted development in local communities that were often uninformed and unheard of.
She urged media outlets to remain focused by prioritising interests of their audience and working to be factual and responsible in their conduct.