By RABECCA CHIPANTA –
NDOLA City Council will sub-divide the 160 hectares of land in Dola Hill which was allocated to Henan Guoji for the construction of  2,000 housing units under a Private Public Partnership arrangement.
This follows failure by the Chinese firm to start construction of the housing units after being allocated the land under which a special purpose company called NCC-Henan Guoji Limited was incorporated in 2013 with 23 and 77 per cent shareholding.
Ndola Mayor Amon Chisenga said despite the council reducing the land to 137 hectares to accommodate the physical challenges that arose in the process of the cadastral survey of the entire Dola Hill area, Henan Gouji had not commenced development.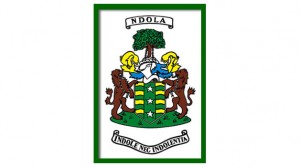 Mr Chisenga added that with the completion of all processes that were initially a challenge and follow up meetings with the company where the issue of non-commencement was raised, they had not heeded to the instruction.
The mayor said to this effect and following the 30-day ultimatum issued by Copperbelt Minister Bowman Lusambo, new decisions should now be made.
He said among them would be the sub-division of the land allocated for mixed development projects with 40 hectares to be retained.
"We will re-plan the remainder of the land as residential plots to be allocated by the council in accordance with guidelines from the commissioner of Lands and also allocate Zesco 20 hectares for the construction of staff  houses," he said.
Earlier this year, Mr Chisenga claimed that Ndola had the highest housing deficit against its population.
He said the local authority planned to counter the problem of housing deficit under the joint venture at a cost of US$200 million with the Government approving the allocation of land for the development of the units after de-gazetting forest land in 2015.
Meanwhile, Mr Chisenga said that NCC in conjunction with the Government valuation department had started the process of upgrading the 2016 main valuation roll.
He said officers from the local authority were in the field capturing data relating to properties, and urged residents to cooperate with the officers to enable the completion within the stipulated time.
Mr Chisenga further appealed to the residents and companies to ensure they settle their tax obligations to enable the local authority offer services effectively.
"I call upon all rate payers to immediately settle their bills without necessarily waiting for the council to take drastic measures of issuing warrants of distress," he said.