THE enormous and devastating effects that smuggling and counterfeiting  inflict on manufacturers and the economy should always ignite a consistent and massive enthusiasm for stakeholders to counter the deadly scourges.
Imagine the havoc smuggling and counterfeit wreak given the enormous sums in trade, worth of smuggled and counterfeit goods of approximately more than five per cent of global trade!
Of Course, it's not just the cost of losing revenue that lay at stake, there are also the costs of countering it, as well as a counter-productive 'survival culture' that ravages on the economy.
As earlier alluded to, the consequence of persistent and severe loss of revenue is the undesirable business closure.
Nobody envisages business closure, but ultimately, inconsistent and inadequate efforts to counter such vices, inevitably lead to business and economic failures.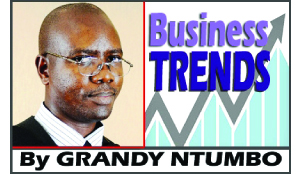 Imagine the effects on our economy of the recently announced downturn in the Zambian sugar processing industry, where market leaders, Zambia Sugar PLC, are currently nursing a significant dwindling in its revenue fortunes, which have partly been attributed to smuggling of sugar into the country.
Less than a year ago, authorities in the United Kingdom (UK) seized fake Adidas tracksuits, Converse shoes, Ralph Lauren shirts and Rayban sunglasses that were counterfeited and found illegally trading.
This, therefore, gives us a cause to roll up our sleeves and do what needs be done to eradicate the scourge.
Having noted that, we should, however, take caution that smuggling and counterfeiting may be a global issue, but the effects on our economy are likely to be more severe, compared to that of other comparable economies.
This is due to the competitiveness of locally produced goods vis-à-vis the stage of development of their industries.
The first point in countering smuggling and counterfeiting lies in addressing a number of fundamental issues that underlie the problem.
Arguably, one of the underlying reasons to this problem essentially lies in the cultures of various countries that view the scourge as a source of livelihood, rather than an economic and social upheaval.
In last week's edition, we noted that in a number of cultures, smuggling and counterfeiting is not considered as a serious economic and social crime and therefore the penalties imposed on such offences are not all that serious to serve as deterrents.
Additionally, we also saw that we are addressing the scourge on an adhoc enforcement basis which therefore leaves gaps for criminals to exploit.
Studies undertaken by the OECD reveal that smuggling and counterfeiting can be tackled sustainably in two ways: 'Awareness' and 'Enforcement'.
In the same vein, increasingly creating corporate and national cultures that recognise the dire need to strengthen cultural values could go a long way to address such upheavals.
The high levels of customs and other taxes on essential household goods such as cooking oil, washing detergents, and the like, provide a vital recipe and significant incentive to smuggling.
The above, compounded with enormous profit opportunities resident in such high risk and illegal ventures, perpetrates such criminal activity.
Smuggling in our case appears to be symptomatic of the high costs of production which are in turn passed on to customers.
Even if smuggling was going to be prevalent on a market with low prices, for locally produced goods, it would certainly be rendered uncompetitive. Our manufacturers have a task of harnessing cost-reducing technologies or superior and premium quality manufacturing technologies, thereby passing on low production costs, or benefits of premium quality products to customers.
This will reduce smuggling to a bare minimum.
Smugglers and counterfeiters are intelligent enough to take advantage of the current prices on commodities after evading import taxes and making high profit margins.
One major way in which authorities can address this is for the law-enforcement agencies to scale- up their anti-smuggling drive, so that seizures can add to the cost of smuggling and thus render smuggling uncompetitive.
Our manufacturers too, can throw their weight behind the crusade against the scourge by spearheading anti-smuggling initiatives.
Firms can fight back or even act proactively against smuggling and counterfeiting by enhancing Product quality, pursuing cost reduction technologies and patrolling their products on the market.
As we noted earlier, smuggling is one such highly profitable, but illicit business, that is always being supported by the advancement in technology, mass production capabilities and the expansion of trade across borders.
This therefore makes it an issue that requires sustainable long-term solutions for the complexity of the interrelationship of smuggling to counterfeiting technologies.
Indeed, this is such a problem that our society may have to grapple with for a number of years to come, but with highly organised and committed manufacturer alliances, local industry development, adequate and consistent law enforcement and a paradigm shift in our cultural mindsets, the battle would be won sooner or later.
For comments e-mail: ntumbograndy@yahoo.com.  Mobile +260977403113 +260955403113
The author is the Managing Consultant at GN Grant Business Consultant, a fellow of the Zambia Institute of Chartered Accountants (ZICA) and the Association of Chartered Certified Accountants (ACCA), a Master of Business Administration (MBA) holder and a candidate for the Herriot Watt University (Scotland) Doctor of Business Administration (DBA)