In September 2006 I joined hundreds of other men and women at the graduation ceremony of the then Zambia Insurance  Business College Trust (ZIBCT). The event was at the Zamsure Sports complex hall in Lusaka.
Master of Ceremony for that day was the renowned Chibamba Kanyama who at the time was an admirable figure in the insurance industry. He reminded us of how great an achievement it was to graduate in insurance studies from ZIBCT because it was an opportunity to join and contribute to the adorable profession of insurance which many have shied away.
A few years down the line the once mighty insurance college which was primarily driven by the Zambia State Insurance Corporation Ltd (ZSIC) of yesteryears faced numerous challenges and to save the college change of the operating model became inevitable. This need for such change gave birth to the Zambia College of Pensions and Insurance College Trust (ZCPIT).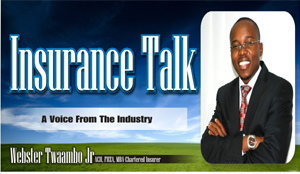 ZCPIT is currently the only college in Zambia that offers full local insurance programmes. We also have the University of Lusaka (UNILAS) that offers a degree in pensions and insurance as well as Insurance Business Academy that offers Chartered Insurance Institute (CII) programmes.
ZCPIT is an industry driven institution which started operating on 1st April 2015. As stated above this followed the transition from ZIBCT which was established in 1988.
The college is now owned by a consortium of five sector bodies namely the Insurance Association of Zambia (IAZ), The Insurance Brokers Association of Zambia (IBAZ), The Zambia Association of Pension Fund (ZAPF), The Insurance Institute of Zambia (IIZA) and the Pensions and Insurance Authority of Zambia (PIA).
The courses that are offered at this new establishment are National Certificate in Insurance (NCI 1), National Certificate in Insurance (NCI 2) and National Advanced Certificate in Insurance (NACI 1). The other certificate programme is the National Advanced Certificate in Insurance (NACI 2) while diploma programmes are National Diploma in Insurance (NDI 1) and National Advanced Diploma in Insurance (NADI 2).
According to the college website the institution also offers Chartered Insurance Institute (CII) programmes although it is not clear from the website which CII levels are being offered.
Numerous readers and other upcoming insurance professionals have been asking on the better route between a local programme and CII. Well, this is a tough call.
Getting CII qualifications earns you an international qualification recognised anywhere in the world. However, this goes with the higher price as well.
That said and all things equal, my take is that since we are in Zambia one should start with local programmes thereafter you can go the CII route. This gives one the much needed Zambian touch.
The mission of the college is "to provide industry relevant training, research and consultancy services in order to become viable and self-sustaining institution."
This mission makes the college a key player within the insurance industry. It can actually be enhanced if well synchronized with a vibrant institute as discussed last week.
We have so many people selling insurance who are not trained to sell insurance. Part of this reason is the training capacity we have.
Zambia's insurance penetration levels are way below the African average.
I have been making reference to the Kenyan market because of the many strides they have made in improving their industry. Interestingly, the college concept is one which the Kenyans came to learn from Zambia some years ago, implemented 'our' ideas and today we run to Kenya to re-learn our own ideas because they are now way ahead of us in insurance development.
I am a firm advocate of a vibrant insurance institute to drive a revolution in the way insurance is done in Zambia. And not until the institute is supported by all stakeholders and given the necessary legal mandate shall we see tremendous transformation in our sector.
Well, the aim of ZCPIT is "to become the Southern Africa Center of Excellence in the provision of training in Pensions, Insurance and Risk". To fulfil this aim we must do better than the likes of Zimbabwe who have produced hundreds of insurance graduates spread across the globe.
The Insurance Institute of Zimbabwe has been working in collaboration with the National University of Science and Technology to provide insurance qualifications.
In South Africa it's a similar model. The Insurance Institute of South Africa collaborates with the University of South Africa to provide insurance training.
This is the missing link in the Zambian model. Insurance programmes or training must be spearheaded by the Institute.
On a concluding note, Zambian insurance players must deliberately send their employees to the local college for training and we must device a robust strategy of attracting best talent straight from high school.
We need to have more pupils dreaming of pursuing insurance as a career by training from our local college.
Test your knowledge space
We didn't have correct answers for last week's question so it stays.
The winner gets two books namely 'Basics of Insurance' and 'Press On' both authored by this columnist.
Question: State two benefits of having a vibrant professional body?
Comments and answers: webster@picz.co.zm or webster_tj@hotmail.com or on face book search for Insurance Talk-Zambia group or visit my website www.webstertwaambojr.org
[The Author is a Chartered Insurer with more than thirteen years industry experience]