By STEVEN ZANDE –
THE Road Transport and Safety Agency (RTSA) has restored the system it uses to produce road test and road fitness documents which had collapsed due to a technical fault, head of public relations Fredrick Mubanga has said.
On May 3 this year, RTSA informed the public that the Agency had temporarily suspended issuance of documents due to a network system failure.
Mr Mubanga said the system was now working normally, and that RTSA would implement adequate measures to ensure uninterrupted regulation of the road sector.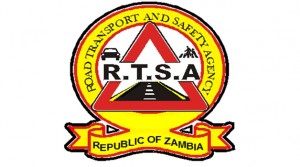 "We apologise to motorists for the inconvenience, but the problem has been resolved and we are on course, ready to go back and start working normally. We have put in place measures to avoid such occurrences in future," Mr Mubanga said.
He said this yesterday when he featured on a Zambia National Broadcasting Corporation (ZNBC) TV1 programme 'Morning Live'.
Mr Mubanga said chief executive officer Zindaba Soko would this week update the nation on what had caused the system collapse and the measures RTSA was implementing to avoid a repeat of the collapse.
He also announced that printing of new drivers' licence cards with improved security features was progressing well.
Mr Mubanga said the Agency was working to fully decentralise issuance of drivers' licences with a view to improving service delivery in the issuance of the drivers' documents.
Places such as Lusaka, Kasama and Chipata with high demand for the licences would experience speedy issuance of drivers' licences, because the documents would be printed based on the level of demand in the particular area.
Mr Mubanga said this was meant to ensure that deserving motorists obtained drivers' licences in the shortest possible time.