By CHILA
NAMAIKO –
THE Patriotic Front (PF) has hailed its members and sympathisers for exhibiting the highest level of maturity to respect the right of opposition leaders to attend the burial of late freedom fighter Mama Salome Kapwepwe.
Party deputy spokesperson Frank Bwalya said the free atmosphere by opposition political parties to attend the burial of Ms Kapwepwe should demonstrate that national peace should go beyond funerals.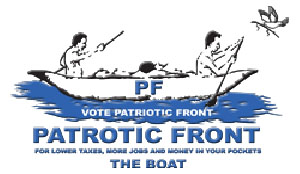 President Edgar Lungu joined thousands of mourners drawn from all parts of the country to mourn the widow of the former Republican Vice-President, late Simon Mwansa Kapwepwe, at the family resting place in Chinsali on Saturday.
Opposition party officials, among them, United Party for National Development (UPND)'s Mazabuka Central Member of Parliament Garry Nkombo and United Progressive Party (UPP) leader Saviour Chishimba attended the burial.
Mr Bwalya said in a statement yesterday that there was no incident of attack or an attempt to beat up any opposition member or leader at the burial of Ms Kapwepwe.
"We make this observation against the background of what we have seen happen, when such a funeral is one from the UPND stronghold. At such funerals, including those persons who are not politicians, our members are harassed, beaten and chased from the funeral in full view of UPND leaders," he said.
A PF Member of the Central Committee, Paul Moonga and another party official, Brian Hapunda were recently attacked by suspected UPND members during the burial of Lusaka business executive Reeves Malambo in full view of other senior UPND members.
Mr Bwalya called on the people of Zambia to condemn and reject opposition leaders that sponsored violent activities.
He also challenged political players to sensitise their party members to be tolerant and observe law, and order at all times.
Mr Bwalya urged the leader of the new Party for National Unity (PNU) Highvie Hamududu to remain exemplary in rejecting violence, and promote mutual respect, tolerance and coexistence between political players in the country.
The PF, he said, was grateful to President Lungu for granting Ms Kapwepwe, a three-day of national mourning as well as attending her burial with first and fourth Republican presidents Kenneth Kaunda and Rupiah Banda, respectively.