By JOSEPH BANDA –
THE Drug Enforcement Commission has arrested four men found in possession of K100,000 in counterfeit notes that they were using to buy maize from unsuspecting farmers in Central Province.
The four were arrested after they bought K10,000 worth of maize from a farmer in Chitambo and sent another K4,500 in counterfeit notes through a Zoona agent.
DEC public relations officer Theresa Katongo said in a statement yesterday that the four had been jointly charged with possession of 100,000 counterfeit notes in K100 bills.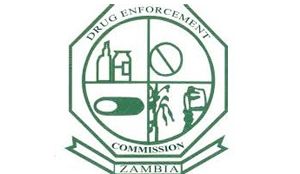 The four are Melvin Mushili, 26, a businessman of Zambia compound in Serenje, Lawrence Kunda, 32, a taxi driver of Kashishi Primary School in Serenje, Alfred Simpasa 56, of house number 74/14 Kabanana Site and Service in Lusaka and Kabela Yumba, 34, of Chelstone in Lusaka.
Ms Katongo said two of the suspects arrested at Pensulo checkpoint in Serenje. They then led officers to the other two who were picked up from a named lodge in town.
Ms Katongo said the suspects were believed to have been coming from Chitambo District where they had sent K4, 500 counterfeit notes through a Zoona agent using part of the counterfeit notes and had also paid K10,000 to a peasant farmer of Muchinka area in exchange for maize.