By CLAVER MUTINTA in Kalumbila  –
FIRST Quantum's Kalumbula Minerals Limited general manager Morris Rowe says it is cardinal to invest in the education sector and encourage young people to take education seriously.
Speaking during the official handover of a 1×3 classroom block to Government, which the mining company constructed at a cost of K700,000 at Kankonzhi Primary School in Kalumbila district on Friday, Mr Rowe said it was important to prioritise education advancement.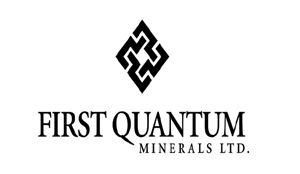 He encouraged young people to take education seriously to shape the future of the country as investors were also doing their part to make a contribution in the area.
"One of the things we should not forget is that the young are the future of the country. It is very important to get an education, Zambia needs you," Mr Rowe said.
He said Kalumbula Minerals decided to spearhead the erection of the new classroom block following a meeting with Senior Chief Musele and a tour of public facilities including Kankonzhi Primary School in the chiefdom few months ago.
Mr Rowe said during the visit to Kankonzhi School, he was shocked to find pupils learning in a cracked classroom, and that prompted the mine to contribute to the community by constructing a 1×3 classroom.
"There was a classroom that worried me, that was the classroom with a big crack on the wall, and then I decided to make a contribution to the community on behalf of First Quantum Minerals," he said.
He said when resources would permit in the future, Kalumbula Minerals might consider helping to construct more schools in the district, in particular in Senior Chief Musele's area.
Kalumbila Minerals' Trident Foundation manager Garth Lappeman said the mine worked hard to find resources to finance the construction of the classroom block.
And education authorities in Kalumbila said the construction of the classroom block has improved the school's ranking at national level as it has been rated one of the learning institutions with standard buildings in Zambia.
Kalumbila District Education Standards Officer Akende Wamuwi said the school faced serious challenges in classroom space following dilapidation, cracking and closure of an old classroom block.
Mr Wamuwi commended Kalumbila Minerals and Trident Foundation for providing financial support for the construction of the classroom block as it would alleviate the challenges at the school.
He said the erection of the classroom block has improved the standing at provincial and national levels as one of the districts with standard classrooms compared to muddy classrooms in several districts across the country.
Senior Chief Musele's representative Charles Kamela Chimbubu appealed to Kalumbila Minerals and Trident Foundation to consider constructing staff houses for teachers and toilets for pupils.
Mr Chimbubu expressed gratitude at the demonstration of support from Kalumbila Minerals Limited and Trident Foundation to erect the classroom block.- Story courtesy of SUMA SYSTEMS.