IN the last few years, Zambia has been contemplating resuscitating and fostering its once-thriving apparel and fashion industry.
However, this ambition has not been without challenges amid enormous opportunities.
As the famous Austrian poet inscription puts it, "The man who doesn't remember history is bound to live it through again."
Indeed, there's a justifiable cause to re-visit the archives, which clearly reveals that Zambia, once owned a flourishing apparel industry in the post independence era which declined in the post privatisationperiod in early 1990's.
I had an exclusive interview with Private Sector Development Association chairperson, Yusuf Dodia(pictured), whose outcome has provided this column with invaluable insights on the topic.
Mr Dodia says: "Zambia needs to re-strategize in order to get back to its 'olden heydays' and even surpass them."
He says that Zambia has always been a cotton-growing nation and inevitably needs to develop the cotton value-addition processes to create significant contributions to the industry.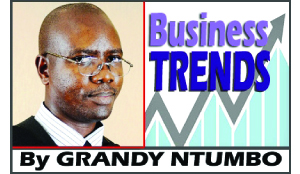 In this situation, cotton is exported after the ginning stage, rather than after further value-addition processes of spinning and weaving.
Mr Dodia says the price of cotton is currently too low to incentivise cotton growing farmers.
Indeed his sentiments are worth the salt.
Around mid June 2015, cotton farmers in Petauke were reported to have expressed similar concerns over the price of K2.40 per kilogrammes (kg) which they considered to be too low.
The world market price of cotton was US$1.50 per kg then.
Mr Dodia is literally saying that the country is in dire need of further investment in spinning, weaving, and the entire industry at large.
This is to harness the spiral effects of higher cotton prices which would arise from exploiting the value chain further'
It's important to keep in mind that the apparel and fashion sector is such a high potent value market, which has the potential to significantly contribute to the country's economic fortunes.
To understand the state of this industry, it is important that we consider the 2011 to 2012 Zambia manufacturing sector report.
The report reveals that the textile and leather industries were the worst performing manufacturing sectors, at -57 per cent growth rates, from 2009 to 2010.
This was attributed to increased imports; less trade in value added and processed products and the importation of duty-free secondhand clothes.
That's not a pleasant revelation!
Indeed, it isn't!
Thankfully, it would help stakeholders to understand how much work they have to put up to realise their strategies.
Many readers would ask that apart from lack of value addition industries in the cotton vale chain, what other challenges are hampering the apparel and fashion industry?'
As earlier alluded to, secondhand clothes trade is not synonymous with a thriving textile industry in any importing country.
However, indisputably, secondhand clothes or Salaula, as it is locally known, supports hundreds of thousands of livelihoods in developing countries where this trade goes on.
In a number of situations, including in Zambia, secondhand clothing complements rather than replace domestic production owing to the state of the industry.
On the other hand the benefit of establishing a flourishing apparel industry outweighs the meagre benefits obtained from Salaula let alone, the aspirations of a middle income country like Zambia!
Can you imagine Zambia establishing a manufacturing facility in this industry that would employ about 20,000 to 60,000 direct jobs, and ancillary ones in the next five years?
That would be awesome!
That's exactly what Ethiopia has just achieved!
Further, supply-side constraints which include huge capital cost of infrastructure coupled with lack of access to cheap credit, compound the quagmire.
As earlier alluded to in the previous article, Zambia faces a similar situation as Rwanda where President Paul Kagame has in the recent years, been frantically expending his energies to resuscitate his country's only $75 million textile facility, L'Usine Textile, du Rwanda.
The facility has been facing fierce competition from imported fabrics from  Asia and secondhand clothes from the United States (US).
This factory's capacity utilisation significantly declined from 40 to 20 per cent in 2014.
This is really a quagmire, not just for President  Kagame, but for a number of other African countries'.
At this point it's important to note that Zambia once had companies like Serios International, Mulungushi and Kafue textiles and a number of others that comprised the textiles and fashion sector.
The nationalised industry could not go beyond the post privatisation era as they were in infancy state and could therefore not withstand foreign competition in a liberalised market.
This marked the era of the demise of the local apparel and fashion industry in Zambia.
Due to poor economic performance amid persistent balances of payments deficits, 'infant' industries and protected firms were considered inefficient and therefore unprofitable.
From the TAL Apparel investment in Ethiopia, it is evident that low manufacturing costs inevitably attract renowned investors like TAL Apparel.
Ethiopia's labour-force is highly productive and wage costs are considerably lower, about only a fifth of China's and half of Vietnam's wage levels.
Furthermore, Ethiopia is the second largest electricity producer in sub-Saharan Africa with a cost of US$0.03 Kwh, making it one of the lowest electricity cost rates in the world.
This is an area which Zambia could learn from.
According to the World Bank data collected at end of June 2016, ZESCO average price of electricity was US$0.38, and that was before the recent electricity tariff hike early this year.
In any case, this provides an impetus for improvement as we shall look at in the next article.
Indeed, the establishment of a flourishing apparel and fashion manufacturing industry is fraught with a number of challenges.
This calls for concerted efforts from both the private sector and government to address the challenges and inevitably attract significant private investment in the sector.
For comments e-mail: ntumbograndy@yahoo.com, Mobile +260977403113 +260955403113
The author is the Managing Consultant at GN Grant Business Consultant, a fellow of the Zambia Institute of Chartered Accountants (ZICA) and the Association of Chartered Certified Accountants (ACCA), a Master of Business Administration (MBA) holder and a candidate for the Heriot Watt University (Scotland) Doctor of Business Administration (DBA).