By HELLEN TEMBO –
THE Ministry of Health is targeting to train 5,000 new public health nurses and recruit 30,000 health workers by 2021, Health Minister Chitalu Chilufya has said.
Dr Chilufya said this during the launch of the public health Nursing Curriculum and the Nursing and Midwifery Protocols at Southern Sun Hotel in Lusaka yesterday.
"We must recruit 30,000 new health workers between now and 2021. So far we have already hit 10,000.we are on course. We must train 5000 new public health Nurses to drive our agenda and this is the reason  why today, all our 10 Provinces shall have School of Public health Nursing opening this year," he said.
Dr Chilufya described the launch as historical and that the programmes would change the way nurses were perceived in the society.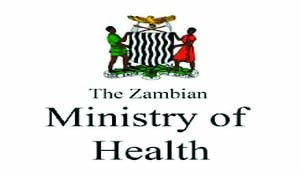 "This day you may think is a simple day.This day is so significant. It will go down in history as a day when we changed direction. The perception that the Nurses will only be there to dress wounds, to treat patients, to provide injections and bed making should be abandoned. Today, the nurse should be considered as a critical stakeholder in the health sector," he added.
Meanwhile, the president of the General Nursing Council Lonia Mwape has commended the ministry of Health for reintroducing the training of public health nurses as this would open a new page in the history of the Zambian health care system.
Centre for Disease Control deputy director Kristie Mikus said increasing the number of highly skilled nurses was key for Zambia's health sector.