By RABECCA CHIPANTA –
SEVENTY foreigners have been arrested by the Immigration Department for breaking immigration regulations.
The Department also received a Zambian, who has served a 10-year jail term in India for drug trafficking.
Department public relations officer Namati Nshinka said in a statement yesterday that seven foreigners were arrested in Mandevu Township in Lusaka during a mini cleanup on Sunday and these were three Angolans, a Congolese, one from Congo Brazzaville, a Zimbabwean and one Somali.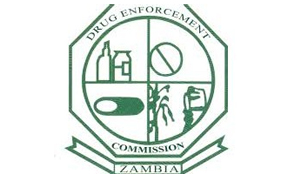 Mr Nshinka said others were  16 Malawians, five Zimbabweans, six Congolese and a Tanzanian who were arrested in various places, while seven Ethiopians were arrested at the Katuba Toll Plaza on the Lusaka-Kabwe Road for unlawful entry.
He said three Somalians, six Congolese, three Chinese, three Tanzanians, one Rwandese, one Burundese and four Malawians were arrested for unlawful stay in various places across the country.
Others were two Chinese in Ndola and another in Lusaka who were arrested for engaging in employment without permits, two Rwandese arrested in Choma for engaging in trade without permits.
Meanwhile, a Tanzanian in Solwezi and a Congolese in Chipata were arrested for attempting to fraudulently obtain green Zambian National Registration Cards (NRC) and one South African in Chipata for having in his possession a green NRC," he said.
Mr Nshinka said 10 people were convicted for various immigration offences across the country.
He said the 10 included, eight Congolese, one Ugandan and one Tanzanian, arrested for unlawful entry and stay and engaging in trade without a permit respectively.
He said the department also removed 38 illegal immigrants from the country, who included 15 Rwandese, two Burundese, seven Malawians, 12 Congolese and two Tanzanians countrywide.
Mr Nshinka said three people were refused entry into Zambia at various entry points for different reasons.
He said two South Africans were refused entry at the Kenneth Kaunda International Airport adding that this was after an application for an employment permit was rejected, while in the other case one of the nationals had exhausted his days as a business visitor respectively.
He said a Tanzanian was refused entry at the Nakonde border for using an invalid passport.