By PERPETUAL SICHIKWENKWE –
A PASTOR of Door of Heaven Ministry Church in Chibolya Township has appeared in the Lusaka magistrate court for the explanation of a charge of murdering his 10-year-old son and nine-year-old nephew.
Eugene Haminda, who said he was an office orderly, is charged with two counts of murder.
Haminda is alleged to have in August 2017 in Lusaka murdered Showi Lungu and Jack Siwo, who were his son and nephew, respectively.
According to police, on the material day, Haminda had given the boys about K300 which was tithe money in an envelope to take home from Church.
When he got home, Haminda asked the boys where the money was but they allegedly did not say anything.
Haminda allegedly tied the boys and started beating them by whipping them.
Later he received a phone call from a workmate and left the boys in the house.
When Haminda returned home, he allegedly found the boys had been electrocuted.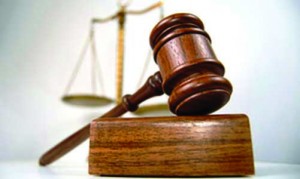 Haminda called his colleagues whom he informed about the incident and they accompanied him to the police with the bodies.
After investigations, he was slapped with two counts of murder.
Principal magistrate Mwaka Mikalile told Haminda that he was facing two counts of murder.
Ms Mikalile told Haminda that he would continue appearing for mention until a time when the Director of Public Prosecutions (DPP) would issue instructions to have him committed to the High Court for trial.
She adjourned the matter to September 8, 2017 for another mention.