By HELLEN TEMBO –
THE Young Men Christian Association (YMCA) has stepped up measures aimed at increasing the number of men who access health services to help reduce the HIV/AIDS prevalence rate.
YMCA national general secretary Mutale Chanda said most women accessed health through maternal and child health services, which included immunisation and antenatal.
Ms Chanda said in a male-dominated society where men and women often functioned separately, using services embedded in such a setting was stigmatising for many men, and that the feminised environment could deter them from going to be tested.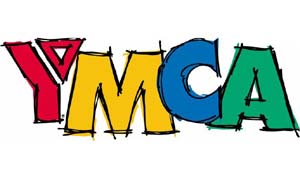 She said this in a statement.
"We have stepped up the sharing of information to young men that health is not only for females, but should be accessed by males at any time," Ms Chanda said.
She said YMCA was encouraging communication among couples, because disclosure after HIV testing could be problematic for couples, and that men tended to blame women who tested positive for taking HIV into the partnership regardless of whether the man knew his status.
Ms Chanda also said that women faced challenges explaining their status to their partners because they were afraid to be blamed, face consequences such as divorce, abandoned, beaten up or denied access to their children.
She said cultural norms around masculinity also meant that men were likely to expose themselves to risk factors for HIV such as having lots of girlfriends and they dominated everything.
Ms Chanda said out of fear of appearing weak, men often waited until the last minute before accessing treatment for HIV/AIDS.
She said most men waited until they were full-blown AIDS before they sought healthcare services, and this behaviour put their lives and the wellbeing of their families in danger.
Ms Chanda said YAMC supported the mandatory testing that was introduced by the Government and affirmed their resolve to support healthy living among Zambians.
She said in YMCA's transformed masculinity model, the organisation inculcated values in young men and boys that re-ordered and shifted from masculinity that relied on dominance and abuse to one of mutual respect and understanding.
Ms Chanda said this would be achieved through intergenerational dialogue promotion of peer initiatives and working with the media.