By CHILA NAMAIKO and HELLEN TEMBO –
POLITICAL parties are elated with the on-going peaceful campaigns for the election of council chairpersons in four districts and eight ward elections.
The Electoral Commission of Zambia (ECZ) set September 14 this year as elections for council chairpersons for Itezhi-tezhi, Kanchibiya, Luvushimanda and Lunte districts.
It will also conduct eight local government by-elections in Chililalila, Chitwi, Luansobe, Luntomfwe, Libonda, Mpidi, Kakonga, Chimanja and Mabinga wards in various provinces.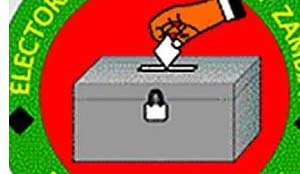 Patriotic Front Lunte Member of Parliament Mutotwe Kafwaya said the campaign for Simon Chanda, who is contesting as a council chairperson on the ruling party's ticket, had so far been peaceful.
In an interview yesterday, Mr Kafwaya was confident that Mr Chanda would be elected to enable him to help implement various projects of development that the Government was delivering in the new district.
He also said the declaration of Lunte as a district had resulted in the upgrading of the Lunte-Zacharia-Chanda Road, in addition to President Edgar Lungu giving a mega farming bloc to be developed in the district.
"It is for the reason that we in Lunte have completely decided that we shall consider him (President Lungu) for more years, to rule our country so that we continue to benefit from his agenda of national development," Mr Kafwaya said.
He said that President Lungu deserved support because he had demonstrated that he was a caring 'father of the nation' going by his inclusive governance of the country.
United Party for National Development secretary general Steven Katuka said the campaigns for local government by-elections had been relatively peaceful.
Mr Katuka said the campaigns were progressing well.