By SYLVIA MWEETWA
A SIXTY-FIVE-year-old man has been arrested in Kabompo District for allegedly defiling a three-year-old girl.
The  man of Mumbezhi area in Chief Sikufele's chiefdom is alleged to have defiled the girl of the same village after he waylaid her.
North-Western Province police chief Auxensio Daka identified the suspect as Richard Chipoya.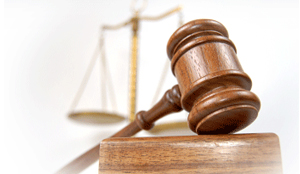 Mr Daka said the incident happened around 19.00 hours on Sunday and the suspect has been detained by the police waiting for court appearance..
"I can confirm that we have apprehended a 65-year-old man for allegedly defiling a minor and will soon appear in court," he said.
Meanwhile, a 34-year-old taxi driver of Zambezi District has allegedly committed suicide by hanging himself following a marital dispute.
Mr Daka identified him as George Kangwa of Ndeke township who committed suicide after a marital dispute on Sunday around 09.00 hours.
The body is lying in Zambezi District Hospital mortuary and no foul play was suspected.