By FRANCINA PHIRI and BRIAN HATYOKA –
POLICE in Luapula Province have arrested and detained a couple for suspected murder of its five-month-old toddler who was found decomposed with missing body parts.
Luapula Province Commissioner of Police Hudson Namachila identified the child as Evelyn Ng'andwe of Chikontwe Village in Senama of Chief Chimense's area.
Mr Namachila said the girl went missing from the house on August 24, 2017 after the mother left her with the father to answer the call of nature.
He said that the toddler's mother reported her husband to the police after noticing that he had also gone missing but later came back without the child.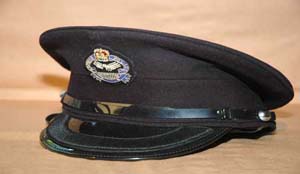 "The body of the deceased was found 200 metres from the main road in a decomposed state and with missing body parts," Mr Namachila said.
Mr Namachila said the baby was found with no intestines, no right hand and right leg while the left ear was cut off.
He said the police suspected cold blooded murder of the child and apprehended the couple, Elizabeth Ng'andwe, aged 26, and Joshua Ng'andwe, 32.
The police commissioner said the body had been picked and taken to the Mansa General Hospital mortuary to undergo post-mortem.
Meanwhile, criminals have stabbed to death a security guard before stealing electronic gadgets valued at K5,000 at Winners Chapel Church in Livingstone.
Southern Province Commissioner of Police Bonnie Kapeso confirmed the incident in response to a Press query yesterday.
Mr Kapeso said the murder and aggravated robbery occurred in Livingstone between Monday this week at 23:00 hours and yesterday at 01:00 hours at Winners Chapel Church on Kombe Drive.
The police chief said two guards of Treasure Care Security Company in Livingstone, namely, Mathias Sinyangwe, 22, of house number DNB 231, Dambwa North, and Timothy Kunda, aged between 45 to 50 years of Linda Township, were attacked by five robbers armed with iron bars and a machete.
"The criminals broke into the offices at Winners Chapel Church and went away with one Dell laptop computer, hard drive and three cordless microphones all valued at K5,000," Mr Kapeso said.
"During the incident, the two guards were beaten and sustained multiple cuts on their heads. Both were taken to Livingstone Central Hospital where they were admitted but unfortunately Timothy Kunda died a few minutes later."
Mr Kapeso said the deceased's body was in the mortuary waiting for a postmortem to be conducted to ascertain the cause of death.