By MELBOURNE MUSHITU
THE World Health Organisation (WHO) has commended Zambia for taking up a universal health coverage system which enables people to acquire health services at an affordable cost.
WHO Zambia Representative Jacob Mufunda said through the provision of universal health coverage, Government was working towards achieving the United Nation (UN) Sustainable Developmental Goals (SDGs)  to be accomplished by 2030.
"Zambia has done well in ensuring that universal health coverage is provided. This shows that Zambia is on the right path and is working towards achieving the SDGs," Mr Mufunda said.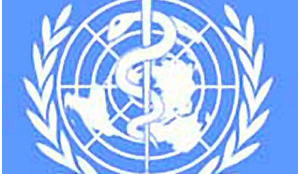 He said this in Lusaka yesterday when he officiated at the Zambia Newborn Bottleneck Analysis (BNA) meeting.
Mr Mufunda said the universal health coverage being provided also helped Government tackle the issue of infant mortality.
He said infant mortality hugely contributed to under-five mortality which made it difficult for many countries to conquer but Zambia had worked hard to ensure that the matter was tackled.
Mr Mufunda urged Government and stakeholders to invest resources in order to address the issue of new born deaths by doing everything possible to protect expectant mothers.
He also said that WHO would continue to contribute towards the journey of improving the health of women, children and adolescents in Zambia with a renewed and vitalized focus on scaling up newborn interventions that were most effective.
Ministry of Health Permanent Secretary Jabbin Mulwanda said Government had come up with an analysis that focused on the major causes of preventable new-born deaths.
Dr Mulwanda said the analysis was important because it would help to bring down neonatal mortality from the current 24/1000 according to the 2013/2014 Zambia democratic health (ZDHS) Survey to at least 12/1000 by 2030 which contributed to achieving the SDGs.
He said this in a speech read for him by ministry of health director of public health, Caroline Phiri.