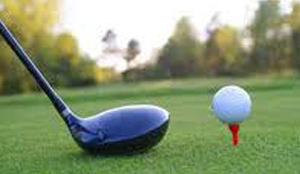 By FELIX MALUNGA and JIM FIKOLOMA
 –
TITLE holders, Chilanga Golf Club on Sunday sealed their place in the 2014 Quadrangular National Championship finals where another showdown is looming against last year's losing finalists, Nchanga.
Apart from Chilanga and Nchanga, other clubs heading to next month's finals are Nkana and hosts, Mazabuka.
Chilanga returned to the national finals after winning their regional Triangular event, edging out arch rivals, Chainama Hills and Lusaka.
The Chilanga golfers scored a runaway 132 points, leaving Chainama in second place on 100 points while Lusaka were tail-enders on 94 points.
In Kalulushi, Nchanga players announced their intentions of wrestling the title from Chilanga by registering an impressive 160 points to beat the third leg hosts, Chibuluma by 50 points while a combined team of Konkola and Roan Antelope golfers could only manage a paltry 48 points.
Nkana also upstaged leaders Ndola to storm the finals after garnering 126 points following a good showing in the third leg in Kitwe.
Ndola, who were leading by a slender six points before the last leg, saw their advantage overturned and end their campaign on 110 points, 26 shy of Nkana as Mufulira finished the whipping boys of the regional event.
Despite Football Association of Zambia committee member, Pivoty Simwanza and Charles Chibale winning their games for Ndola, Nkana led by Africa Golf Confederation president, Joe Malanji were just in a class of their own as they marched to the finals.
Mazabuka also qualified to the national finals after a convincing thrashing of favourites, Choma 118-98 in the final round of the three series legs at the Mazabuka Golf Club on Sunday.
The win steered Mazabuka to their maiden appearance as Southern Province envoys at the national golf event which had been dominated by Choma since its inception.
An impressive start by Dazzie Ngandu, Charlie Butts, Charles Shalubobya and Iqbal Mukamdam in the A Division put the host in the driving seat, as they erased the six point lead carried by Choma from the previous two legs.
Mazabuka captain, Alfred Akasiwa said he was happy that the club had broken the jinx and
ended Choma's dominance in the province.
He described the win as a sweet victory for the club which had on three occasions failed to win a berth at the Quadrangular National Golf Championship set for Mazabuka on March 9.
Akasiwa said the players were determined to win bearing in mind that they were to host the national championship.
He assured the teams travelling to Mazabuka for the national championship that the club had put in place all logistics in place to ensure a successful event.
Choma captain Victor Hamukoma congratulated Mazabuka for qualifying to the final, saying they deserved to be Southern Province representatives because they had tremendously improved in the recent past.