Published On January 27, 2022 » 1128 Views»
Features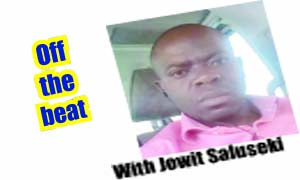 JANUARY 18, 2022, will forever be a memorable event for 21 local innovators, youths and researchers dotted across different parts of the country.
This is because it was on this day when the successful applicants were awarded grants by the National Science and Technology Council (NSTC) and the National Technology Business Centre (NTBC) at a joint award ceremony in Lusaka.
Speaking during the event, NSTC Acting Executive Secretary Guess Mugala said the council has under the Strategic Research Fund (SRF) funded 10 projects in the range of over K200,000 and over K800,000 each, while four youths received K250,000 each under the Science and Technology and Innovation Fund (STYIF).
A total of over K8 million was disbursed for both the SRF and STYIF.
MrMugala said the NSTC has been administering research grants since 2008.
NTBC Chief Executive Officer ChitunduKasase said over 90 applications were received while 11 were shortlisted, with seven entrepreneurs emerging as winners.
Out of the successful applicants under the Technology Development Business Fund (TDBF), four were women while three were men.
They each received cheques ranging from K450,000to K500,000.
The total grant disbursed was over K3.4 million.
DrKasase said the NTBC had targeted innovations in non–alcoholic beverages.
He urged the beneficiaries to utilize the resources efficiently.
Technology and Science Minister Felix Mutati said entrepreneurship has the capacity to create over 10,000 jobs.
MrMutati said the Government is in a hurry to rebuild the economy and has, therefore, budgeted to increase the grants to over K26 million in this fiscal year.
In the SRF category, among the winners was a team led by University of Zambia (UNZA) School of Medicine Lecturer DrLavinaPrashar who intend to carry out research on phytochemical and pharmacological evaluationof tinosporacaffra for its anti-malarial properties.
Copperbelt University (CBU) Lecturer Dr Victor Bowa wants to conduct a study about mining activities in the country.
A group of researchers from Kitwe's Mukuba University want to develop a plant-derived bio-pesticide for aphids and Fall armyworms in Zambia.
MrMichealKapembwa, from NISIR, and his team want to research into the production of plastic sand bricks from waste plastic.
They want to add value to plastic waste by producing plastic-sand bricks of various properties that suit different applications and usage.
MwiingaMulube from Zambia Agriculture Research Centre (ZARC) based at Misamfu Research Centre wants to research on pre-breeding of common beans for resistance to common bacterial blight.
MrMulube wants to determine the incidence and severity of common bacterial blight in major bean growing areas.
In the Technology Development Business Fund awards under NTBC, Joyous Mumm Food Processors have realized the nutritional status in the country's population, particularly the young and the old by coming up with a range of nutritious cereal meals to be consumed as porridge.
A couple, Mr and MsMukwasa, are the founders of Reyna Foods who were also awarded a grant in the same category during the event.
They saw a gap in the Zambian market for nutritional products for young children and families.
So, they looked at an opportunity to fill this gap since there are few affordable, convenient and ready to eat, locally produced nutritious foods in Zambia.
As founders of Reyna Foods, the couple has developed a proprietary blend of soya, wheat, millet, popcorn and pumpkin seeds foran instant porridge product.
The product comes in a 300g packets.
They believe this product will help address the impact of malnutrition in the country.
Annie Katengula-Mwandira of Mufumbwe district, is another recipient of a grant.
MsMwandira has come up with a product called SupaMudyoli Mix, which is a ready-mix relish innovation.
Michelo and Choolwe Mwanza want to be producing chocolates on the Zambian market after realizing that most of the products are mostly imported and expensive.
The pair wants to be providing affordable, high quality, nutritional value locally produced chocolates.
Under the STYIF, Bright Bwalya has come up with a device called Seizure Assistant.
The device allows patients to call for help when they are in need.
The Seizure Assistant will help in the provision of proper first aid to patients, educate the general public about epilepsy, eradicate myths and fight stigma surrounding epilepsy.
George Pule, a youth from Lusaka's Evelyn Hone College, wants to come up with a Vent Splitting Device (VSD).
Pule said the COVID-19 pandemic respiratory illness has resulted in an increased need for ventilators, hence together with his team,he wants to develop a cost effective ventilator sharing device using open source materials.
The device will help mitigate the ventilator shortage in the country.
The recipients of the various grants promised to use the funds prudently.
Four journalists, including the author, were also awarded for their contribution to the growth of science and technology in Zambia through story-writing.