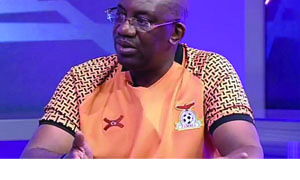 By SANDRA MWILA –
FAZ president Andrew Kamanga says the 2021/22 Zambian Super League season has lived up to expectations.
Kamanga said in his weekly column 'President Corner' that the season provided an ultimate solution of football resilience in a COVID-19 era and other hurdles.
"By any standards, the 2022 season has lived up to football expectations. It is a season that has provided the ultimate answer to football resilience in the face of COVID-19 and other possible hurdles," Kamanga said.