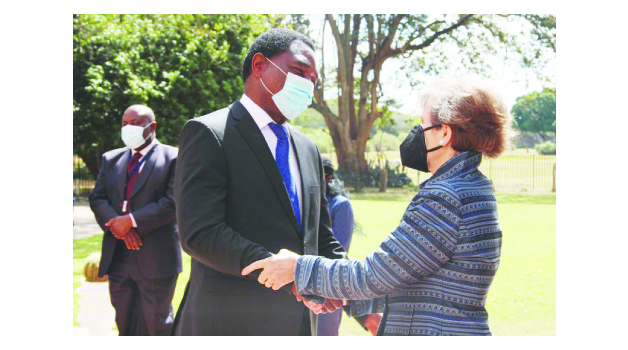 By JAMES KUNDA-
PRESIDENT Hakainde Hichilema says Zambia will make good use of the second compact of the Millennium Challenge Corporation (MCC) Account.
Zambia is set to benefit from the second compact after completing the first project which ran from 2013 to 2018 and involved a US$355 million package towards improving water and sanitation services in Lusaka.
Speaking when MCC chief executive officer, Alice Albright called on him at State House in Lusaka yesterday, the president said the compact was key for Zambia's social and economic development.