Published On March 15, 2014 » 1096 Views»
Features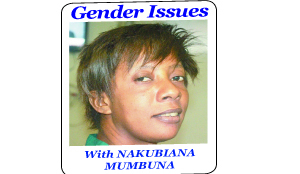 THE steps taken by President Michael Sata on International Women's Day are a strong foundation through which Zambian women can uplift themselves as they focus on the next 50 years.
Admittedly, the measures taken by the Republican President are a stepping stone for women in releasing their potential.
True to this, the President directed the ministries of Gender and Finance to come up with appropriate financing projects and programmes that would adequately serve women to enable them compete on the international market.
He noted that one of the greatest inputs to accelerating the participation of women in economic development was access to adequate and cheaper financing of business ideas.
Indeed, as the President stated, access to finances is a big challenge to women in business.
The ministries of Gender and Lands were further directed to ensure land was made available to facilitate the construction of facilities aimed at incubating ideas, enhancing business skills and manufacturing capabilities among women.
President Sata said access to land by women was the key to unlocking the future of Government interventions.
The President also noted that effective participation of women in social, economic and political fields required affirmative action so that they could advance in status and development.
And in response to the President's call, Lands Minister Harry Kalaba made a directive for the formation of a committee in his ministry to coordinate with the Ministry of Gender to ensure that women were empowered with land.
On the face on it, really, rescue measures have been taken to enable women rise up to another level.
However, in addition to the measures, the President revealed that the Government was also targeting to create jobs for women in the agro-forestry sub-sector by promoting the establishment of plantations and woodlots to be owned and operated by women entrepreneurs in each province.
He further revealed that the Government was promoting the establishment of community-based eco-tourism ventures that would be run by women's groups or women entrepreneurs on a commercial basis.
So the onus is on women to ensure that they tap into the opportunities being created as a firm foundation is being created and all that women need is to step out and ensure that they seize the opportunity.
The only question probably that should be asked is how best this information on opportunities being created will reach the women in the rural areas as this is meant to benefit both urban and rural women.
One the other hand, it must be acknowledged that the turnout of men at the International Women's Day celebrations at the Showgrounds this year was encouraging.
It was a marvel and inspiring to see a number of men match alongside women.
Indeed, it was a marvel to watch some of the men matching alongside women with writings on their T-shirts such as 'Inspiring change in men' and 'I care about her'.
The messages on the T-shirts spoke volumes.
Agreeably, the messages should indeed encourage and inspire other men in realising that women are indeed partners in development, as President Sata also clearly stated on his Facebook page.
The President had stated in his Facebook posting that women where essential partners in national development and that their contributions towards prosperity of Zambia were valued.
Indeed, the partnership exhibited at the International Women's Day by a number of men is the type that should be seen at all levels of national development.
As Zambians focus on the next 50 years, men and women need to form a stronger partnership to take this country to another level.
For comments nanamufaya@gmail.com.