By KENNEDY MUPESENI-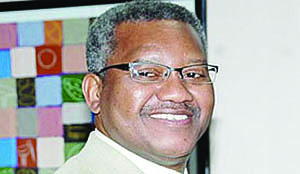 THE Government should quickly implement its planned revival of Njanji Commuter train to decongest the city of Lusaka and reduce the cost of doing business being caused by traffic jams, Professor Clive Chirwa has said.
Prof Chirwa, who is former Zambian Railways managing director, said the reviving of the Njanji Train would have a lot of economic benefits to the capital city.
"Don't think about costs, think of benefits that will accrue to people as well to the economy
because the cost of transport affects the general performance of the economy," Prof Chirwa said during a public forum organised by the Engineering Institution of Zambia (EIZ) at the weekend.
In response, a representative from the Road Development Agency (RDA) Nelson Nyangu said talks with the cooperating partners and investors to finance and develop the Njanji project were underway.
"We are in serious discussion with the cooperating partners and potential investors to partner with Government to develop Njanji Train," Mr Nyangu said.
He said the idea would be to develop double railway lines which would be allowing two trains at the same time from opposite directions adding that it would improve transportation in the city.
Speaking earlier, EIZ vice president George Sitali challenged fellow local engineers to provide  engineering solutions to challenges facing the country.
Mr Sitali said engineers had the capacity to transform the country's economy and save the much-needed resources.
"This can be only be achieved by carrying quality and durable works whenever contracted to do engineering works," he said.