By SYLVIA MWEETWA-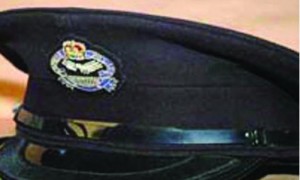 A PRISON warder in Kabwe has been found dead in his home with blood oozing out of his nose, mouth and ears.
Police have since nabbed two warders to assist with investigations into the bizarre death of Chimunya Hachonda, who was found dead on Saturday.
Zambia Prisons public relations officer, Doreen Ngoma confirmed the death of Mr Hachonda of Luangwa Township in Kabwe.
Ms Ngoma said the deceased fell during a drinking outing on Friday night in the company of his colleagues and was later taken to his home, where he was found dead the following morning.
Mr Hachonda was rushed to Kabwe General Hospital, where he was pronounced dead. A post-mortem would be conducted to determine the cause of death.
"Mr Hachonda was found dead in his room after a drinking spree with his friends, investigations have since been launched," she said.
And a 27-year-old man of Lusaka's Chibolya Township was attacked and stabbed to death by four suspected criminals.
The deceased was identified as Felix Musonda. Police have apprehended one suspect to assist with investigations.
Home Affairs spokesperson Moses Suwali said Musonda left home around 05:00 hours yesterday and was attacked 20 meters from his house.
Misheck Chama, the deceased's uncle, who narrated the ordeal to Mr Suwali Lusaka Deputy Mayor Portipher Tembo, appealed to the Police to intensify security patrols in the area.
The deputy mayor was in Chibolya after touring three churches in Chawama that were broken into by criminals and got away with musical instruments.
Mr Tembo assured the residents of Chawama and Chibolya that security concerns would be addressed with the construction of more Police posts in the two areas.
Meanwhile, a 19-year-old boy of Kapiri Mposhi was hit with a slasher during a quarrel and died.
The deceased's assailants are on the run and Police have launched a manhunt.
Central Province Police Commissioner, Standwell Lungu said the deceased was allegedly hit with the slasher following a quarrel.
Mr Lungu identified the assailants only as Simon and Obvious.