By JULIUS PHIRI-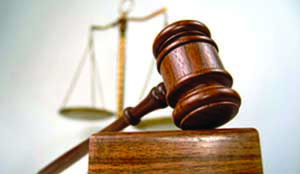 A FIFTY-SEVEN-year-old peasant farmer of Nyimba District was yesterday sentenced to 30 years imprisonment with hard labour for defiling his 12-year-old granddaughter.
Lusaka High Court Judge, Mungeni Mulenga, who is handling criminal court sessions at Chipata High Court, jailed Blackson Tembo of Million Village, Chief Luembe who was charged with one count of defilement contrary to the Laws of Zambia.
Particulars of the offence were that Tembo on unknown dates but between August 1 and December 13, last year, had carnal knowledge of his granddaughter.
Tembo admitted to the charge that he had carnal knowledge of his granddaughter on three consecutive occasions.
He told the court that he had intercourse with his granddaughter without knowing that she was 12 years old.
"I had carnal knowledge of her three times and I enjoyed it. I just wanted to enjoy her since she is my granddaughter. It was the work of the devil. I now regret," he said.
In mitigation, through the Legal Aid Board senior legal officer, John Phiri, the accused pleaded with the court to exercise maximum leniency as he was a first offender.
He said he was staying with a granddaughter for six years, adding that he had a loan from Dunavant which he needed to service.
"I am really sorry for what I did. I, therefore, ask the court to exercise maximum leniency as I am a first offender," he pleaded.
But Ms Justice Mulenga said she had heard what was said in the mitigation and slapped a 30-years jail sentence with hard labour.