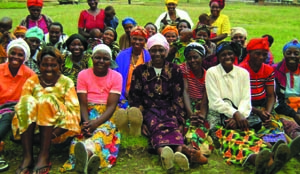 By NAKUBIANA SHABONGO-
GOVERNMENT will revise pieces of legislation and the administration strategy to ensure women have access to economic resources including rights to ownership of land.
Ministry of Gender and Child Development, Permanent Secretary Daisy Ng'ambi said it was unfortunate that statistics indicated that men and women did not enjoy the same rights as regards to land possession.
Ms Ng'ambi said Government would set up a committee comprising key ministries in order to empower women.
She was speaking during a consultative meeting on the development and implementation of the strategy to increase allocation of land to women in Zambia.
President Michael Sata recently issued a directive at this year's commemoration of International Women's Day to the Ministry of Gender and Child Development and Ministry of Lands, Natural Resources and Environmental Protection to ensure land was made available to facilitate manufacturing capacity among women.