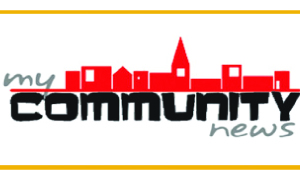 By PRISCA JANGAZYA –
LUSAKA residents have complained of being sold rotten bread by some outlets located in townships, and have since appealed to health authorities to check the situation on the ground.
Patrick Mwanza, a resident of Chelstone Township, expressed concern over the continued sale of rotten bread in some shops.
Mr Mwanza said the Lusaka City Council (LCC) health inspectors in conjunction with stakeholders should inspect shops dealing in bread to protect innocent consumers from buying the rotten commodity.
He said authorities should arrest erring retailers to protect members of the public.
"I am urging the concerned authorities to move in and protect the lives of innocent consumers," Mr Mwanza said.
Bridget Mulenga, a businessperson of Lilanda Township, said most of the bread which was sold in small and bigger shops did not carry expiry and manufacturing dates.
"The bread is just branded but there is need for the manufacturing and expiry dates," she asked.
Precious Mutinta of Northmead said on every five loaves of bread there was one rotten loaf, which was not fair to consumers.
Ms Mutinta said in some cases, it was difficult to return the bread because retailers referred consumers to the bakers, a situation that complicated matters.
She said that the tendency had gone on unnoticed for a long time.
LCC public relations manager Mulunda Habeenzu said there were many food products that were being sold without expiry dates but if some residents had come across such problems, they should instead report the matter to LCC's health department for further investigations and not to the media.
"I am urging residents to take their complaints to LCC's health department, not directly to the media, after discovering that they bought rotten products from bread outlets," he said.
We'll roll out postal services to all – Govt
By JULIUS PHIRI –
TRANSPORT, Works, Supply and Communications Minister Yamfwa Mukanga has said there are still rural areas without access to postal services and information which are essential to the development of the country.
He said the postal sector was a great contributor to economic growth and development.
He said postal services act as an intermediary in bringing people together for the purpose of communication, exchange of ideas, information and trade.
Mr Mukanga said post services have facilitated the creation and maintenance of relationships as people communicated even when they were far apart.
He said this at the groundbreaking ceceremony of a post office in Vubwi last Friday, adding that the Government was committed to ensuring the delivery of communication to all parts of Zambia.
Mr Mukanga said his ministry was pleased that Government had embarked on the constructing of a post office in Vubwi District.
"When completed, the post office will be offering various services such as electronic money transfers, salary payments to civil servants, pensioners on behalf of public pensions and workers compensation, payments to farmers by the Food Reserve Agency," he said.
Mr Mukanga said Government would continue supporting ZAMPOST in its efforts to provide its services to everyone in Zambia.
The minister said Government through the Zambia Information and Communication Technology Authority (ZICTA) would also number streets in Vubwi.
And Eastern Province Deputy Permanent Secretary Zechariah Luhanga said a number of developments had been initiated by the Government in the area like the construction of the Chipata -Vubwi Road.
He said the Government was also constructing the district commissioner's house at a cost of K500,000 and ten low cost houses valued at K3,200,000.
Control cracking of fireworks — residents
By NAKUBIANA MUMBUNA –
SOME Lusaka residents have appealed to the Lusaka City Council (LCC) to stop the cracking of fireworks in the city centre.
Joyce Mwalushi said there was need for the municipality to ensure that fireworks were only cracked in residential areas and designated places.
Ms Mwalushi said the cracking of fireworks in the city centre was dangerous.
"I was driving in town in the late afternoon the other day when I heard a loud bang that I did not expect," he said.
"I got so scared and I almost caused an accident and when I inquired I was told that people were cracking fireworks."
She appealed to the municipality to ensure that fireworks were only cracked in residential homes and designated areas.
Another resident, Steven Mubita, said cracking of fireworks should not be allowed in the city centre, adding that this could be dangerous to both the motorists and pedestrians.
"Fireworks in my own view are dangerous to those people with high blood pressure.
"So cracking them in the city centre where people least expect that to happen could be very dangerous, especially to those on the road," Mr Mubita said.
He also appealed to the local authority to restrict fireworks to designated and residential areas.
Doreen Changu, a resident, also echoed the same sentiments.
Katete councillors want market shelters contract cancelled
KATETE District councillors have called on the local council to immediately cancel the contract awarded to Carlyle North Company to rehabilitate Katete Market shelters.
The councillors have questioned the manner in which the contract was awarded to Carlyle North, charging that the contractor has been doing poor works in the market.
This came to light during the 4th ordinary council meeting which was held at Katete council chambers.
The councillors also questioned the tender process used by the district tender committee to award contracts to certain contractors to carry out development works in the district, adding that they would not sit and watch public funds being wasted by unqualified contractors.
Mphangwe Ward Councillor Vincent Mbewe, who raised the motion, questioned the manner in which the tendering committee was handling projects in the district.
Mr Mbewe said the Government was putting in a lot of money aimed at improving living standards of the people in the country, adding that failure to award contracts to right people was retrogressive to development.
He said that wastage of resources at the expense of development could not go unquestioned.
The councillor said despite the tendering committee advertising the contracts and calling for interviews, something erroneous must have happened in the process of picking the contractors.
He cited a case of 10 boreholes funded under the Constituency Development Fund (CDF) where a contractor was paid before completing the project and soon after drilling the boreholes, the contractor abandoned the project before they could be equipped for the communities to start using them.
Carlyle North officials were not available for comment.
Meanwhile, Mr Mbewe has praised the Patriotic Front Government for showing political will in developing Katete District.
He said since the change of government, Katete District had seen a number of development projects taking place ranging from water and sanitation, street lighting to rehabilitation of roads, among others.
Mr Mbewe said that development could only be achieved by ensuring that expenditure was carried on meaningful projects which would benefit the local communities. — ZANIS