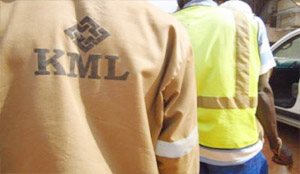 By SYLVESTER MWALE-
KALUMBILA Minerals Limited (KML) says it is still waiting for the approval of the relocation of 38 graves to pave way for the construction of its multi-million dollar Sentinel Mine in North-Western Province.
KML public relations coordinator, Miriam Harmon said that under the Public Health Act, permits were required from the Government in order to exhume or cover-over the graves.
The relocation of the 38 graves will pave way for the US$2 billion Sentinel Mine, which is the first of the three mines under Trident, a new large-scale mining project by First Quantum Minerals (FQM).
"No exhumations or covering-over have been undertaken to date and shall not be undertaken until necessary Government permits are granted," Ms Harmon said.
"Subject to the final verification, 38 graves will require exhumation, 181 graves will be covered-over and 355 graves are not affected although they are located within the mine area."
She said that apart from being the requirement to have a permit from the Government, relocation of graves was a stressing and sensitive process that required flexibility and compassion.
"While there is no legal requirement for payment of a compassionate allowance to affected family members, KML decided to pay K6,000 per grave," Ms Harmon said.
"In addition, the company will cover exhumation and reburial costs, including traditional blankets, coffins, tombstones, transport and other logistics."
The graves that are not affected shall be fenced off and not exhumed or covered-over. A procedure to allow access to affected family members will be put in place.
The consultative process regarding the graves affected by development activities at Sentinel Mine began in November 2010 as part of the approved Environmental Impact Assessment (EIA) for the project.