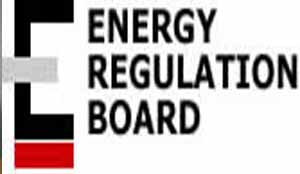 By BRIAN HATYOKA and ANDREW PHIRI
-
THE Energy Regulation Board (ERB) has summoned 30 oil marketing companies to appear
before the regulator to answer for breach of the board's licence conditions.
ERB director for consumer and public affairs Agnes Phiri said 27 out of 30 licencees attended the enforcement hearings last week.
Ms Phiri was speaking in an interview in Livingstone during the just ended 8th Southern Tourism, Agricultural and Commercial Show Society (STACSS).
She said the licencees were issued with notices of directive to appear between July 14 and 18 this year at the Energy House in Lusaka.
"The hearings followed country-wide compliance inspections by the ERB between April and May 2014 which revealed that more than 240 retail sites were not compliant to the ERB technical standards.
"Some anomalies highlighted during the inspections and subsequent meetings with the regulator had in some cases still not been rectified," Ms Phiri said.
She said ERB was concerned that some licencees had neglected or failed to rectify the anomalies and adhere to a lawful directive to comply with the required technical standards of operating a retail site.
"As a result of some licencees' failure or neglect to submit additional information as directed, they had continued to retail petroleum products on the named sites without a licence or authorisation from the ERB contrary to Section 8 of the Energy Regulation Act.
"Other contraventions were failure to comply with a notice or order issued by the ERB in accordance with procedures for rectification of a contravention of the conditions of a licence contrary to Section 4.7 of the licence to retail petroleum products," Ms Phiri said.
She said others were cited for failure to establish and maintain an appropriate system to ensure health and safety of persons contrary to the stipulations in the licences.
Ms Phiri said a common contravention was failure to provide ancillary services at a petroleum facility.
She said the board was yet to decide on action to be taken against the firms that were flaunting their licence conditions.