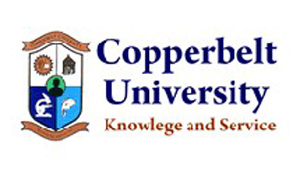 By MAYA NTANDA –
THE Copperbelt University (CBU) has conferred a honorary doctorate on veteran politician Vernon Mwaanga for his outstanding contribution towards the development of the country and Africa as a whole.
Dr Mwaanga was conferred with a doctorate of philosophy in Peace and Conflict Resolution (PCR).
This was during the 23rd CBU graduation ceremony in Kitwe yesterday.
CBU Riverside Campus, Ambassador Lucy Mungoma described Dr Mwaanga as an outstanding servant and an icon of peace.
Ms Mungoma said Dr Mwaanga had left an immeasurable legacy in matters of diplomacy, peace and conflict resolution.
She said Dr Mwaanga, who served the country in different portfolios was an inspiration to many people especially the youth.
"You have left a legacy immeasurable, yet even in your retirement you have remained a key partner of the Copperbelt University, in particular, Dag Hammarskjold Institute for Peace and Conflict Studies," she said.
"It is therefore, befitting that in this year, commemorating the Jubilee of Zambian's independence, the Copperbelt University has found it appropriate to acknowledge your contributions," she said.
Dr Mwaanga urged the youths to embrace peace and avoid conflicts at all times.
ZAMBEEF founder Carl Irwin was also bestowed with doctorate of philosophy in Business and Entrepreneurship.