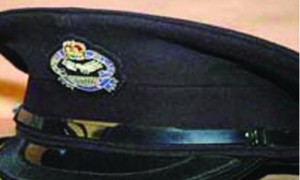 By CHILA NAMAIKO –
TWO brothers have beaten a villager of Kalomo to death following a dispute over a piece of land.
The brothers, Reuben and Cenisios Siamakwamba of Siamanyana Village in Chief Siachitema's area have since been arrested and are detained at Kalomo police station.
Southern Province police chief Mary Chikwanda named the deceased as Current Mukonka of Chief Siachitema's area.
Ms Chikwanda said in an interview that the incident happened on Thursday last week around 15:00 hours and was reported to police by the deceased's father, Positive Hachitema.
The two brothers and Mr Mukonka were entangled in a land dispute in the same village and allegedly fought on the fateful day with the latter suffering severe beatings to his head.
"He sustained multiple severe head injuries, he became unconscious, and he was rushed to Kalomo Hospital where he later died," she said.
The two brothers, who allegedly used unknown objects to inflict injuries on him, have since been charged with murder and would appear in court soon.