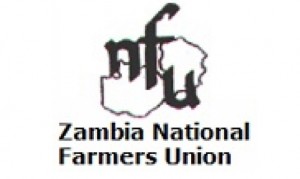 By MAIMBOLWA  MULIKELELA –
ZAMBIA National Farmers Union (ZNFU) has said the Government should reform the wholesale fuel supply system and manage the exchange rates
to achieve the best fuel price reductions.
ZNFU media liaison officer Kingsley Kaswende said his organisation was of the view that optimum fuel price reductions would only be achievable when the government manages the exchange rates and reforms the wholesale fuel supply system.
This should consist of fuel imports, transportation and processing.
In response to a Press query, Mr Kaswende said the union anticipated a further reduction in pump prices by the Energy Regulation Board (ERB)
following the continued drop of crude oil on the international market.
"Compared to other countries in the region, including landlocked countries, the price of fuel in Zambia is higher. This adds to the higher cost of doing business in this country," he said.
He said local producers are failing to complete favourably on exports markets because the products are produced more expensively.
Mr Kaswende explained that apart from high labour costs, high interest rates and taxes, fuel prices had been a major contributor to the high
cost of production in Zambia.
He said it was a relief that global oil prices are coming down, and are having effect on local pump prices.
"Recently we have seen the ERB effecting reductions in fuel pump prices albeit minimal. Startlingly, the percentage reductions effected by the ERB are not congruent with the percentage reductions in global oil prices.
"Our farmers and producers expect that there will be further reductions that mirror the overall drop in global oil prices. They are
not yet feeling the effects of the price drop. But the good thing is that the ERB has shown the direction the prices must be going
towards," he said.
In response to a press query, the Zambia Chamber of Mines (ZCM) communications manager Talent Ng'andwe said the price reduction ofcrude oil on the international market was a good development adding that if no price reductions were implemented they would be no benefit
for the industry.
"We welcome the announcement by the Acting President Dr Guy Scott in the media that they will be a downward adjustment of fuel in the next coming weeks because this will filter through to the input costs of mining companies and we are anxiously waiting to see downward price
movement sooner rather than later.
"We must be mindful that whilst the crude oil prices have been going down, unfortunately the copper price has also been going down.
We therefore, may not see much benefit in the anticipated fuel price," he said.