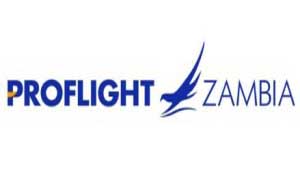 By MAIMBOLWA MULIKELELA –
PROFLIGHT Zambia and mobile money transfer company Zoona Money have signed a payment agreement which will facilitate for travellers using the airline to make ticket payments through Zoona's 500 outlets spread around the country.
Proflight Zambia director of government and industry affairs Philip Lemba said travellers could now book their tickets with the airline online over the phone, by email or at any Proflight office.
Payment could then be made at any of Zoona's 500 outlets.
"It doesn't get any easier to fly with Proflight. Paying for a seat on the plane is now as simple as popping to the market to buy some vegetables," Captain Lemba said.
Captain Lemba said in a statement in Lusaka yesterday that passengers would be given a reference number when they book and a time limit in which to pay.
The reference number would then be quoted when making payment at a Zoona outlet.
Zoona regional managing director Lelemba Phiri said mobile money company was dedicated to making life easier for customers and helping communities thrive by making payments and other financial services accessible to all.
"The new partnership with Proflight will provide customers with even more reason to keep using our services," Ms Phiri said.
Zoona would provide travellers with an SMS confirming their payment and the ticket would automatically be emailed to the passenger with all their flight information to any of Proflight's destinations namely Lusaka, Ndola, Livingstone, Mfuwe, Ndola, Solwezi, Kasama, Lubumbashi and Lilongwe.