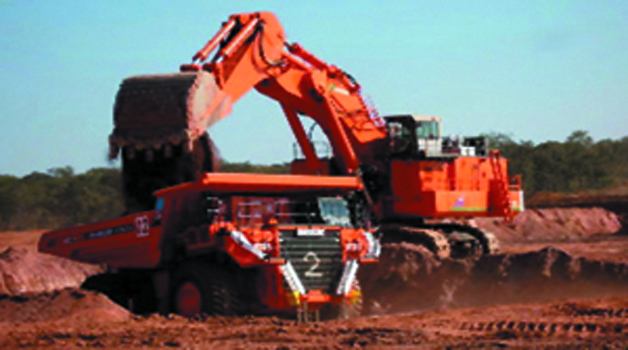 By MOFFAT CHAZINGWA –
OPERATIONS at Lumwana Mine in Solwezi were yesterday paralysed after more than 600 miners downed tools to press for resumption of negotiations for collective bargaining between management and the unions.
The protesting miners were also demanding that management should clarify the exact position regarding the issue of suspension of operations at the mine following Government's decision to uphold the revised mineral royalty tax for open cast mines.
Mineworkers Union of Zambia (MUZ) general secretary Joseph Chewe confirmed the protest by Lumwana miners who assembled at the plant's administration office as early as 06:00 hours.
Mr Chewe said the protest at Lumwana Mine followed anxiety among miners over suspended negotiations for salaries and conditions of service which they wanted to be finalised.
"There was a meeting for workers yesterday (Sunday) where it was resolved that management and union officials should address the miners today (yesterday) at 06:00 hours but then management failed to show up," Mr Chewe said.
Arising from that, miners went on to stage a protest.
Management officials promised to issue a statement later.
Some miners interviewed, said they were also protesting against the human resource manager who they wanted dismissed for allegedly having written to the Ministry of Labour giving notice to lay off more than 600 miners.
Later in the day, Lumwana general manager Bill McNiven addressed the miners and urged them to get back to work while management continued to engage Government over the matter.
The defiant miners, however, rejected the pleas and raised a number of issues which they wanted management to give categorical answers.
Among the issues raised, was the bank loans, which they said they obtained with the understanding that they were going to be employed by the company for a much longer period during which they expected to pay back the debts.
They also demanded to be assured of a better package which they wanted calculated based on breach of contract as opposed to redundancy should Barrick Gold Corporation proceed to suspend operations.
The irate miners refused leave the administration premises and vowed to spend a night there, saying they would only leave after getting positive responses from management over their concerns.