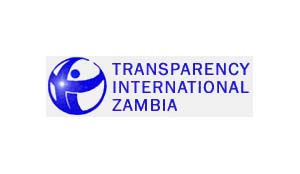 By CHILA NAMAIKO –
THE latest baseline study on youth participation in governance and corruption in Zambia has revealed that youths are less engaged in the fight against graft.
The survey, a snap-shot focusing on Choma and Lusaka due to their administrative significance, was conducted by Transparency International Zambia (TIZ) in collaboration with Youth Development Organisation (YDO).
The report revealed gaps in the youth understanding of corruption which create opportunities for strengthening among stakeholders.
Among recommendations, the report has urged the Anti-Corruption Commission (ACC) to create more opportunities for youths to design and implement various anti-corruption initiatives.
The report, presented by TIZ programme officer Chilandu Kaunda in Choma on Wednesday, reached a total of 571 youths through structured questionnaires in targeted secondary schools with 313 participants, 45 from colleges while 213 were from churches.
This translates in 57 per cent of participants being female while 43 were males. The survey sought to find out what the youths thought was the form of corruption that affected them most.
"It was found that bribery and favoritism were the forms of corruption, which affected female youths most to the extent that 31.3 per cent and 25.2 per cent said it took the form of payment in cash and payment in kind respectively," the report reads.
The youths' participation in governance processes including anti-corruption was part of the main issues they have been advocating for.
The report urged Government to expedite establishment and strengthening of anti-corruption mechanisms in Ministry Department Agencies to respond to the graft fight to reduce bribery at public service delivery points.
Speaking at the same occasion, YDO director Partner Siabutuba called for increased mechanisms to enable more youths to participate in the graft fight and that ACC should not be left alone to champion the crusade.