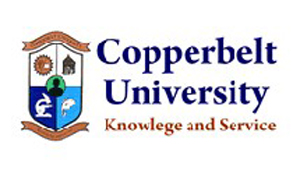 By MOFFAT  CHAZINGWA –
CALM has returned to the Copperbelt University (CBU) where rioting was experienced on Monday leading to the detention of more than 140 students.
The students have since been released from police detention after paying K56 as admission of guilt fee.
However, the strike by lecturers who are demanding the resignation of the institution's Vice-Chancellor Naison Ngoma and management officials has entered its fifth day.
Copperbelt Commissioner of Police Joyce Kasosa said the students had been charged with conduct likely to cause the breach of peace.
"Most of them have been released today and others will be released upon paying the fees of admission of guilt," Ms Kasosa said.
Police in riot gear were still keeping vigil at the institution although calm has since been restored after Monday's confusion.
Police ran running battles with the students who were protesting the continued strike by their lecturers.
Academic activities have been disrupted and students are now going about their personal errands.
Copperbelt University Academics Union (CBUAU) vice-president Alex Mwango said the lecturers were not ready to resume work but would press on until Professor Ngoma stepped down.
"We have stated that we will only resume work when Prof Ngoma and his management leave. We are not engaging in reverse gear and so, it's either he resigns or is fired," said Mr Mwango.