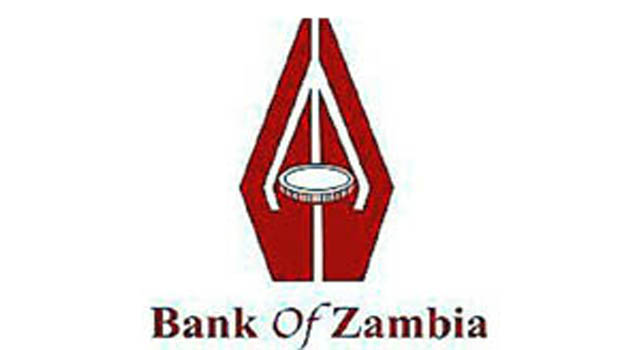 By MAIMBOLWA MULIKELELA –
THE Bank of Zambia (BoZ) has warned business houses to stop quoting and pricing locally-traded goods and services in United State (US) dollars as such an act is against the law.
The Central Bank said the Kwacha remains the legal tender in Zambia and all domestic transactions are required to be priced and settled in Kwacha.
The BoZ said it had observed with concern that a few business entities were pricing their commodities and services in foreign currency, a practice which was undermining the macro-economic stabilisation efforts that were being undertaken.
"Over the past week, the Kwacha exchange rate has had some relative stability following measures taken by the Central Bank and the Government.
"However, the bank has observed with concern that a few business houses are pricing locally-traded goods and services in foreign currencies, especially the US dollar," the Central Bank said.
This is contained in a statement issued in Lusaka yesterday by BoZ communication division.
The statement said it was important for those unauthorised entities engaged in some form of foreign currency trading to stop such practices as they were contravening with the Banking and Financial Services Act (BFSA).
The Central Bank said to assess such practices, the Bank would be conducting regular surveys.
"It should also be underscored that inflation in Zambia remains stable and has been declining during the year. Therefore, macroeconomic conditions do not call for pricing in foreign currency for domestic transactions.
The pricing in foreign currencies reduces the price incentive of depreciation in encouraging businesses to engage in the export or production of goods that are now imported," the Central Bank said.
It further said that the pricing in foreign currency implies that businesses were adjusting their prices to show the movements in the exchange rate and yet most of their operating costs were not in foreign currency.
"The adverse effects of pricing and paying in foreign currencies are mainly felt by the general public rather than business houses as the former has no ready means of hedging against currency depreciation.
"Incomes of the overwhelming majority of Zambians are not in foreign currencies. Therefore, these are bound to bear the full impact of quoting prices in foreign currencies, more so if compelled to pay in foreign currency for domestically traded goods and services such as rentals and school fees," the statement read.