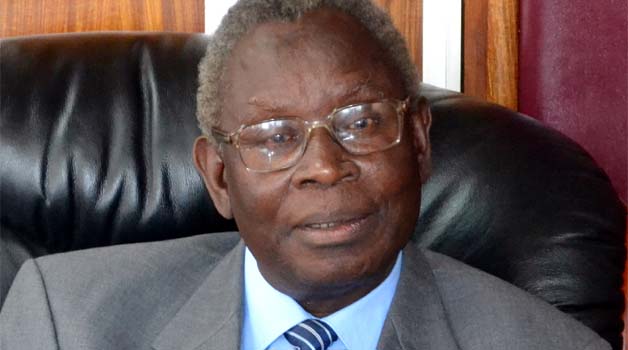 By REBECCA MUSHOTA –
GOVERNMENT has refuted claims that cooperating partners in the health sector are withholding drug procurement funds, hence a looming shortage of essential drugs in state hospitals.
Health Minister Joseph Kasonde said in an interview yesterday at his office that, Government and cooperating partners were holding discussions on how best to organise the distribution and procurement of drugs.
Dr Kasonde said it was not true that some cooperating partners had withheld money meant for drug procurement because they were not happy that Government had not agreed to move the office at the ministry where drugs should be procured from, to Medical Stores Limited.
"These people you call donors are partners in health and in a partnership, you hold discussions until you agree. The issue of withholding does not come in because,  who is withholding what and from who, while the matter is under discussion?," he wondered.
The Post Newspaper on October 19, this year reported that donors have withheld more than 30 million Euros meant for the health sector following Government's refusal to shift the procurement function from the Ministry of Health to Medical Stores Limited.
It was reported that Government was resisting moving the procurement function because the Ministry of Health wanted to use the funds meant for drug procurement for parallel programmes.
Further, it was reported that the country would soon face a drug shortage.
But Dr Kasonde said there was nobody threatening anyone over the procurement of drugs.
He said Government and partners would come to a conclusion and the public would be informed on the way forward.
Dr Kasonde said there was no shortage of drugs or a looming drug shortage.
There is evidence on the ground that there was sufficient drugs available in all health centres.
"If there were some health facilities with a shortage of medicine, responsible officers should immediately report and the problem would be rectified," he said.
The ministry would not dismiss anyone with information regarding health facilities lacking drugs.
However, it was unfortunate that,  there was a lot of 'loose' talk about drug shortages, which made it difficult to believe every report.
Dr Kasonde said anyone with information about a drug shortage should inform the ministry with evidence.