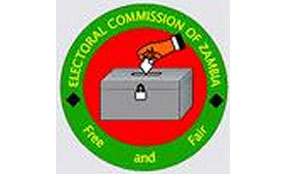 By STELLA SIMUTOWE -
POLITICAL campaign floodgates will open on May 16 this year for the August 11 general elections, the Electoral Commission of Zambia (ECZ) has announced.
ECZ chairperson Esau Chulu said the campaigns would start on May 16 and end on August 10, this year.
"These campaigns will start after inspections of provisional voter registers, which will be done on May 15. The Commission will conduct a 14-day mobile voter registration exercise, from February 16 to February 29, 2016 for those who did not register, and consideration of appeals and objectives will end on July 6, 2016," he said.
Mr Justice Chulu said during a stakeholders' meeting in Lusaka yesterday that nominations for Presidential elections would take place from June 28 to July 2, where candidates would be expected to have paid nomination fees with a total of 1,000 supporters.
He said the Commission had increased the number of polling stations and streams which would be set up at locations with a high population to work on time schedules.
The Commission had recorded a total number of 3,142,505 voters, with Lusaka and Southern provinces registering the highest number of new voters.
Muchinga Province recorded the lowest number.
Meanwhile, Inspector General of Police Kakoma Kanganja has said the police will do what is legally and professionally correct in policing the general elections to ensure a peaceful environment.
Mr Kanganja has since directed all police officers to be professional, firm and fair when dealing with various political players.
He said it was expected of all police officers to desist from participating in politics, but be psychologically and physically prepared to serve the nation.
"Our duty as police officers is to serve the nation with honesty and a high sense of professionalism, maintain law and order and make sure that peace prevails before, during and after the elections," Mr Kanganja said.
He said this yesterday in a speech read for him by DeputyInspector General of Police Eugene Sibote at the opening of a five-day stakeholders' workshop.
The workshop, held in Chisamba, was meant to review the Zambia police election policing materials.
Mr Kanganja said the revision of election policing materials was necessitated by various changes such as the Constitution.