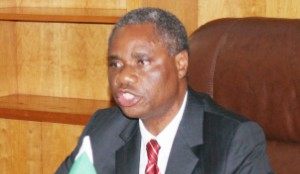 KENNEDY MUPESENI –
COMMERCE Trade and Industry Minister Emmanuel Chenda has said the US$2 million Sentinel Mine project which is being constructed by the First Quantum Minerals (FQM) is a catalyst for industrialisation.
The minister, who toured the construction site located 150 Kilometres West of Solwezi on Tuesday, said Government would endeavour to remove any hurdles to the commissioning of the project scheduled for July 2014.
"This will add greater impetus to the industrialisation drive by the Patriotic Front (PF) especially that the planed Multi-Facility Economic Zone (MFEZ) will attract sustainable satellite industries," Mr Chenda said.
The minister, who was accompanied by officials from the ministry of Finance and Zambia Development Agency (ZDA), said it was vital to speedily address any impediments such as land title and power for the commissioning to happen on schedule.
"The direct and indirect benefits are enormous, with the mine operating, it will put more money in people's pockets," the minister said in statement by FQM yesterday.
Kalumbila Minerals assistance general manager Tristan Pascall said the mining project would be a key driver for industrialisation of Zambia and that the mining technology at the mine took the country on par with the leading copper producing nations such as Chile.
He said the mining company had already attracted investment to a tune of US$45 million across all the sectors of the economy on the MFEZ.