Dear Josephine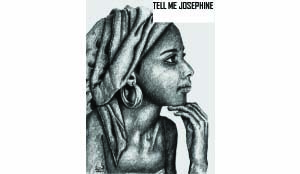 I have been dating my girlfriend whom I have known for six years since we met at school and completed high school together.
We also happened to go to the same university where we are doing our final year.
As a Christian couple, we have been abstaining from sex for all the six years we have been together apart from kissing.
Though we are also planning to get married next year, recently, my girlfriend said something that has really shocked me when she told me that she is not sexually attracted to me.
She now refrains from kissing me though she says she still loves me and is still interested in getting married to me.
Of late, I have noticed her loss of interest in our relationship, but I thought it was based on spirituality and purity.
It seems she has been trying to work out these feelings but she has failed, hence her decision to tell me how she feels.
I love this girl and I am personally willing to marry her and allow God to work on that aspect.  She is, however, afraid of cheating on me.
I write to you hoping you can have a better solution for us than splitting.
George L
Lusaka
Dear George
I feel for you though I will be very frank with you. Be hard on your girl and ask her when she became sexually detached from you since you have never slept with her.
The fact that you have been together for six years without sex and that you want to marry her should be good reason to strengthen your relationship in preparation for marriage.
Though you say your girlfriend is struggling to save the relationship, there seems to be some lacunae somewhere that I cannot decipher. The loss of interest in you sexually will lead to loss of interest in you as a person.
Talk to her once more and be objective since they say loving eyes can never see.
Attracted to older women
Dear Josephine
Please help. I am a 30-year-old young man with  a serious problem. I am always attracted to older women. The first woman I dated was 15 years older than me and my family disapproved since I wanted to marry her.
Now I am in another relationship with an older woman. Even the women I have had a one-night stand with are all older than me. What should I do?
Picanniny
Kabwe
Dear Picanniny
In my career as a psychologist, I have handled cases related to age disparity among couples. Here are some possible explanations for your problem:
1. In need of a mother figure: Human beings use love to satisfy their most important unmet needs. If a man did not get enough nurturing from his mother or if his mother was absent in a way or another, then he might start getting attracted to older women.
Because the subconscious mind believes that an older woman can provide that man with the love he was deprived of, it will make him attracted to older women.
2. Childhood and past experiences: Spoiled children, only children and the ones who were showered with excessive care might develop the need to be taken care of and this need might remain even when they become adults. In such a case those men might get attracted to older women because they want someone to take care of them the same way they got used to.
3. Raising their self-esteem: Older women usually have less choices and as a result they become more devoted to their men. This kind of devotion raises the self-esteem of that man since the woman he is with idolises him and showers him with attention.
4. To feel superior: Some men seek older women in order to feel superior. After all, managing to attract someone from a parallel world can provide a strong ego boost to most people. I once met a guy in his late twenties and he was showing off about his ability to attract women in the forties.
This made him feel special or superior to his peers. This feeling becomes stronger if this woman has a high status and because many old women have good careers, their status is usually higher than the status of younger women.
5. Sexual fantasies: Men are turned on by sexual novelty and they usually get bored if they remained with the same partner throughout their life time. Men will always go after novel and new experiences if they had the chance.
Being with an older woman is one of the sexual phases that many men will pass through and as a result they might find themselves only attracted to them.
My girlfriend is moody
Dear Josephine
My girlfriend of three months is really moody. Sometimes she is happy and willing to do anything and the next day she will be sad or does not want to be "bothered". I really do not know how to deal with that.
I really do not know what to do because it is hard for me to feel appreciated.
I told her all that, and she just told me "I'm like that, I've always been moody so take it or leave it."
I love her but, seriously, how do I deal with that ?
Jack M
Mufulira
Dear Jack M
I feel your girl was pampered when she was young by whoever brought her up. People who are genuinely moody are usually not aware about their behaviour.
The fact that she answers you "I'm like that, I've always been moody so take it or leave it" betrays some stupid habit to force you to pamper her about her so-called 'moody' behaviour.
Try to be moody as well and see how she will react. If she complains, tell her she is just tasting a dosage of her own medicine.
My mother-in-law is a control freak
Dear Josephine
I have been married for two years now and I am not complaining since my wife is understanding and loving. We have a child together and I can say our marriage is a happy one.
However, things changed for the worse when my mother-in-law visited us two months ago.
I have discovered that my wife is really afraid of her, though she is a step-mother. She is the old type of mother-in-law who has no regard for anyone younger than her.
She is controlling the household as if it is hers. I discovered she is the one who cleans our house including the bedroom.
The other day she questioned me for coming late from drinking, something my wife understands.
She also asked me to accompany her with my wife to a different church disregarding our faith as Seventh Day Adventists.
I tell you I hate her with a passion, though I am afraid to confront her about her behaviour since my wife fears and respects her in equal measure. What should I do?
Luke F
Kitwe
Dear Luke F
I have always written about the dangers of allowing a third party in any relationship. It doesn't matter the relationship; whether it is parents, brothers, sisters or any other relative. The result is always the same.
This mother-in-law is insensitive to your feelings as a couple and feels her behaviour is justifiable. Talk to your wife about this and settle issues before she starts forcing you to clean the house.
Send queries to tellmejosephine@gmail.com