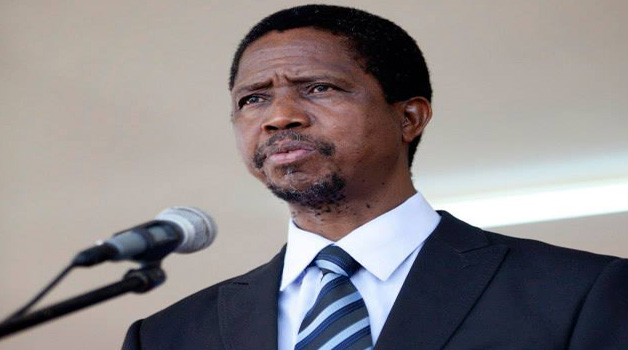 By MILDRED KATONGO –
PRESIDENT Edgar Lungu has urged Zambians to remain peaceful and preach the love of Jesus Christ during the Easter period and beyond.
Mr Lungu said Zambia was a Christian Nation built on Christian values, and that the Easter period was about the love of Christ.
"Easter is well-known to Zambians and the fact that we are a Christian Nation, Easter is all about the love of Christ.
"This should not only be seen during this occasion, but in our daily lives. My message is that let us remain peaceful during this period and beyond," Mr Lungu said.
He said this in Ndola yesterday when he addressed journalists shortly after holding a closed-door meeting with Ndola Catholic Diocese Bishop Alick Banda.
The Head of State said Christianity should not only be practised during Easter, but in every person's day-to-day life.
He said it was unfortunate that some people only practised Christianity during the Easter period, which was not supposed to be the case.
"The problem with some people who are Christians is that they only practise being Christians during the Easter period and forget to be real Christians every other day.
"Zambia would love to have real Christians who promote peace and love not only on Easter, but every day," President Lungu said.
He said it would be in vain if Christians did not hold the values of preaching peace and love.
Mr Lungu said being a Christian should not be a ceremonial episode, but should be done every day.
Bishop Banda prayed that Zambians would continue to preach peace and not violence.
He said Zambians needed each other and that this could be founded on the basis of co-existence.