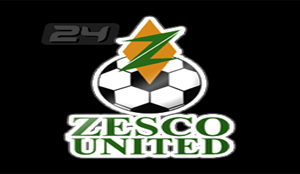 From SAMUEL LUKHANDA –
BAMAKO, Thursday
ZESCO United skipper Jacob Banda says his side's motivation is to reach the Group Stage of this year's CAF Champions League as they prepare to take on Stade Malien in a first leg match of the of the second round tomorrow.
The match kicks off at 20:00 hours Zambian time at Moribo Keita Stadium.
Speaking after yesterday's morning training session at Stade Du 26 Mars, Banda said money was at the moment not on the players' mind but the bigger prize at the end of this qualifying round.
"Money is a motivating factor we know but it's not the only motivation for our team in this competition. The guys have the desire to play at elite clubs abroad and this a perfect chance for them to showcase their ability," said Banda.
He said the Group Stage will give Zesco an opportunity to play at least six more high level games and this will expose the players to big time clubs and help them go abroad.
He said Zesco was close to their objective and that it was time for everyone involved in the club to push in one, in one direction.
"You are aware the league back home is in its infancy stage and we have only played one game and this is the third team we are playing in the Champions League but it is no excuse as we will go an extra mile," he said.
He said players will do their best to get a positive result as they were aware of the objective of qualifying to the group stage.
Zesco were met by searing temperatures which were peaking at 40 degrees Celsius with Zesco United coach George Lwandamina stating that the team did well to arrive early to acclimatise.
"Two days of preparations in the soaring heat is enough in football but it is difficult right now to quantify how far we have come in terms of acclimatising as this is the first real session," said Lwandamina.
Lwandamina has said his team will be ready come Saturday evening for the game and prodded his charges to rise up to the challenge and push towards qualifying to the lucrative Group Stage.
Zesco are lodging at Mande Hotel, the same place they used last year when they played AS Khaloun of Guinea in last season CAF champions League after CAF decided they play their games in Mali owing to the Ebola epidemic that hit Guinea.
And Gwen Chipasula reports that Zanaco has ruled defender Gift Sakuwaha out of this Saturday CAF Confederations Cup tie against Tunisian side Stade Gabesian because he is overweight.
Sakuwaha who joined Zanaco in January from Forest Rangers was declared by coach Numba Mumamba unfit to play for the next month.
Mumamba said after the team's morning training session yesterday at Nkoloma Stadium that Sakuwaha needed to lose some weight and has been put on one month special training.
Meanwhile,  Stade Gabesian had their first test of the Zambian pitch at Sunset Stadium with coach Lassad Dridri saying he was happy with the reception the team have received further describing Zambians as friendly and wonderful people.